"A thing of beauty is a joy for ever,"
so wrote John Keats.
As far as a speaker is concerned, the opportunity to act as a compere for a programme is a great joy. It calls for all his skill, grace, and eloquence. Success as a compere is not a matter of chance. Instead careful preparation and precise execution is what makes compering a thing of beauty.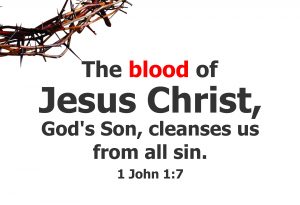 A compere can lift the mood and quality of a programme to great heights. Here are a few simple tips to do so.
#1. Be sure about all the names of people you have to mention. Try to understand how names that are strange to you are pronounced. Never get the names of people wrong; especially that of guests. Be also sure about their Profession or Qualification. Do not label them different from what they wish to be presented as. (Read more on this point: 7 Mistakes to Avoid While Compering)
#2. Be clear about what you are supposed to do. Is it to introduce them, felicitate them or simply invite them? Be clear about roles you are to play during the course of progress of the programme. Do the organizers expect you to hand over some memento to the Chief Guest to be given to its recipient? and so on.
#3. It is excellent if you can write down the entire script for the compering before you actually do it. This not only gives you confidence but gives you freedom to make last minute adjustments. You need to remember that last minute adjustments come in plenty. Type your script in large, easy to read fonts in double space. Leave a lot of margin and spaces in between to insert comments.
#4. Be lively and enthusiastic in your presentation. A compere sets the tone for the entire programme. It is his privilege to keep the momentum going. Along with the words spoken, dynamism of the compere on stage helps the audience to eagerly anticipate the segment that follows.
#5. The way you begin is important. It is the starting block from where you will start sprinting. Have a smile from your heart on your face; show confidence in the way you stand; let your movements be with grace and be loud and clear when you begin. More than this, the introduction has to set the tone for the entire programme for the day.
#6. Find a few apt quotations (not commonplace jokes) which you can quote between speeches or programmes. If the audience can feel the connection between those lines and the program, then it would be fantastic. Humour arising out of situations or content of speeches can be used to connect with the audience.
#7. Be careful about voice modulation and clarity. Reduce speed without letting go of enthusiasm. It needs practice. Be loud enough to be heard. You may have to put in 10% to 25% extra effort than your normal speaking to get this right.
#8. Try to make transitions smooth through comments which are brief and to the point. Do not talk for long. Your role is to facilitate not to dominate. You are like the salt of the earth; adding taste without really clamouring for attention. As is said, a man who wants to lead the orchestra must turn his back on the crowd.
#9. Anticipate everything to go wrong. Because many times things do wrong unexpectedly. For example, power failure while someone is singing or speaking. Then you may have to step on stage and take control of things. Be prepared to do so. And also be prepared with knowledge in advance as to what can be done as back-up to redeem the situation.
#10. Finally, it would be great if you can go and practice your compering on stage at the actual venue a day before the event.
To sum up, if you can enjoy your performance with confident enthusiasm and connect with audiences, you will do well.
—
Jesus Christ of Nazareth!
7 Tips to Compere Excellence
Tips for Compering 7 Great Songs of Christmas