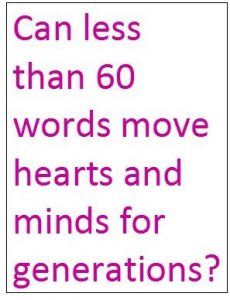 Few other words have touched the heart and influenced thought for generations than Jesus' 7 sayings on the cross. Here we take a look at them from a public speaker's perspective.
The Setting:
The scene that day was dramatic as well as cosmic.
He was nailed to the cross and lifted high; hanging between earth and sky from 9 a.m. in the morning till the time of the evening sacrifice at 3 p.m.
There was a crown of thorns on his head and a written inscription above him which read, "Jesus of Nazareth, The King of the Jews." While he lay on the cross, those who passed by hurled insults at him.
Unusually, there came darkness over all the land. Two criminals were also crucified with him, one on the right and another on his left. At the foot of the cross, Roman soldiers cast lots for his clothing.
A Public Speaker's Perspective:
No man ever spoke so gracious words from such a stage. Here was the Saviour of the world, helpless, naked and bleeding. Such a setting and backdrop gives the utterances of Jesus from the cross a unique place in human history. For the audience was not just the crowds that had gathered, but both heaven and hell were eager witnesses to this event destined to change the lives of men and women, young and old and little children down through the centuries.
Saying #1
Jesus said, "Father, forgive them, for they do not know what they are doing."
A Public Speaker's Perspective:
An introduction that goes right into the heart of the subject is much appreciated. Here Jesus is clearly showing the purpose of His suffering. He was shedding His blood for the forgiveness of man's sins. Also to be noted is the confidence with which these words are spoken; the confidence that His words would be heard by His Father in heaven.
Saying #2
Then he [one crucified criminal] said, "Jesus, remember me when you come into your kingdom." Jesus answered him, "I tell you the truth, today you will be with me in paradise."
A Public Speaker's Perspective:
Communicating hope is perhaps the highest calling of any speaker. Here the man is expressing his need to find salvation. Jesus is able to meet that need, assuring him of a place with Him in paradise. Thus that man died in hope. In today's world characterized by all kinds of fears and tensions and anxieties, if the speaker can communicate hope to the audience of a better and bright tomorrow; then he has done the world a great service.
A Short Speech How to Find Hope When Situations Look Hopeless!
Saying #3
Near the cross of Jesus stood his mother, . . . When Jesus saw his mother there, and the disciple whom he loved standing nearby, he said to his mother, "Dear woman, here is your son," and to the disciple, "Here is your mother." From that time on, this disciple took her into his home.
A Public Speaker's Perspective:
A speaker should exhibit care towards his audience. As it is said, "People don't care how much you know until they know how much you care." Jesus, even in His moments of great agony, was ever mindful of the need of His mother to find rest and joy in some home the rest of her days on earth. So also a speaker should be able to sense the unspoken needs of the crowd he is addressing and come up with a solution that shows he cares.
Saying #4
About the ninth hour [i.e. 3 p.m.] Jesus cried out in a loud voice, "Eloi, Eloi, lama sabachthani?"-which means, "My God, my God, why have you forsaken me?"
A Public Speaker's Perspective:
A speaker has to identify himself with the audience. Here Jesus identifies with suffering humanity who constantly ask this question, "O God, why have you forsaken us?" Those who suffer unjustly find solace in this cry of Jesus knowing that He too passed through the dark night of the soul. When an audience knows that a speaker has experienced what they are going through, he gains greater credibility with them. For example, a speaker who himself had failed in examinations at school, if he addresses a group of students who failed in a recent exam, will come across to the audience as inspiring when he shares his later success stories.
Saying #5
Later, knowing that all was now completed, and so that the Scripture would be fulfilled, Jesus said, "I am thirsty."
A Public Speaker's Perspective:
Many speakers find it difficult to open up before audiences. They are afraid to share a story from their life. This is because they fear that if they are shown as weak, then audiences would not regard them in a favourable light. But Jesus was different. The tremendous loss of blood following the physical abuses that were heaped on Him made His tongue stick to the roof of His mouth. So as a human being He made His weakness known. The lesson for a speaker is that he should never fail to highlight the common human aspect of his life and make it known to his audience. It is then that audiences warm up to a speaker.
By the Rivers of Babylon: A Song of Hope in a Long Night of Captivity!
Saying #6
When he had received the drink, Jesus said, "It is finished."
A Public Speaker's Perspective:
Many are those who begin well but end dismally. This is true not only of speech but also of life as well. A speaker should determine to finish strong, both in his speech and in his life as well. Jesus, knowing that He had fully paid for the sins of the world, said, "It is finished." It was a cry of triumph. So also, a strong conclusion is a must for a great speech. Weak conclusions leave a weak impression in the minds of the audience. It frustrates them with a sense of incompleteness. But here we see Jesus finishing on a strong note.

Saying #7
Jesus called out with a loud voice, "Father, into your hands I commit my spirit." When he had said this, he breathed his last.
A Public Speaker's Perspective:
A graceful exit is as much a thing of beauty as a great performance. Many speakers do injustice to their audience by heaving a sigh of relief at the end of their speech as if it was a great burden for them. That leaves a bad taste in the mouth. In this last saying, Jesus is quoting a prayer which says "Into your hands I commit my spirit." It was prayer that every Jewish mother taught her child to say the last thing before he or she slept at night. Here, Jesus dies like a child falling asleep in his father's arms. It was indeed a graceful exit.
"Call to Me and I Will Answer You" Is the Invitation and Promise of Prayer
Audience Perspective:
Ultimately the success of any communication depends on what the audience perceives about it. A centurion of the Roman army who was in charge of the crucifixion was moved by Jesus' death. "And when the centurion, who stood there in front of Jesus, heard his cry and saw how he died, he said, `Surely this man was the Son of God!' "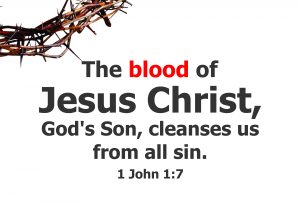 Jesus' Perspective about His crucifixion:
He had said this about it sometime before His crucifixion:
"But I, when I am lifted up from the earth, will draw all men to myself."
Truly, the words He spoke on the cross too add to this attractive power.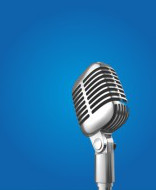 Note: The quotes used in this blog post are taken from the four Gospel accounts about Jesus Christ taken from the New International Version of the Bible: Inscription, John 19:19. The seven sayings, Luke 23:34, Luke 23:42, 43, John 19:25-27, Matthew 27:46, John 19:28, John 19:30, Luke 23:46. Centurion, Mark 15:39. Jesus' Perspective, John 12:32.