What helps you succeed? So many elements that contribute to success might have crossed your mind in the twinkling of an eye; haven't they? Let me just pick one among them all. It happens to be one of my favourites. It is the ability to aim high.
But we find many people content to fly low in life. They sadly miss the chance to live life to the fullest. Therefore the question is, what prevents people from aiming high? Let me just quickly sketch a few points.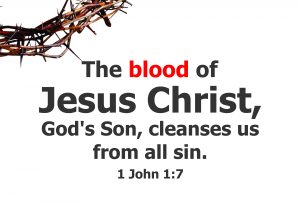 First of all, people do not aim high because they are afraid of their own success.
It might be a startling statement. But it is true. I have met many who thought that to succeed is a crime. To them, success meant that they are somehow stealing someone else's opportunity.
But that is not true. This world is a big place and God has created a space for you and for me. It is only when you do not use your full potential and do not try to understand the purpose for which you have been created; it is then that you betray your calling in life.
So aim high and be the best you can be.
Secondly, people do not aim high because they are afraid to fail.
See, the problem lies in how you look at failure. If you see it as the worst that can happen; then you are finished. You lose even before you start to fight. That is a defeatist attitude and most negative.
Dear friend, stop worrying about what others will think when you fail. That is their problem; not yours. Unless you try, how can you exercise your God-gifted potential? If you look at yourself honestly; you are carrying a gold mine within you and living like a beggar. Who is to blame? I hope you got the answer.
So aim high and be the best you can be.
Finally, people do not aim high because they think that they are not significant.
Oh, how it disheartens me to see so many choose to stay behind the curtains and on the side benches without taking an active part in the drama and game of life! Dear friend, never fall into the comparison trap. The world will always try to make you feel inferior. Do not buy into that lie even for a moment.
For God has created you unique. There is nobody on planet Earth like you. With all your shortcomings you can still contribute much to the lives of others. Stop thinking about yourself alone. You can be the lifeline to many others who are in despair and in darkness.
So aim high and be the best you can be.
Let me conclude. Never fly low. I repeat it again; never fly low.
Like the law of gravity; negatives will always be around you trying to pull you down. But there is a higher law of flight and freedom that leads to joyous achievement.
I cannot but quote those famous words from Prophet Isaiah who said:
"Those who hope in the LORD will renew their strength. They will soar on wings like eagles . . ."*
This is your true destiny. To rise from your bed of despair and hopelessness and aim high. Look at the vast blue expanse of the skies. Isn't there a stirring in your heart; a longing to soar high?
So aim high and be the best you can be.
You can read 3 Invaluable Tips on Aim High to Succeed on LinkedIn
You Can Find Success God's Way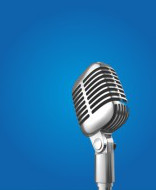 *Isaiah 40:31