Respected Principal, dear colleagues, graduating students and others gathered over here, a warm good morning to one and all.
This is a defining moment in the life of each one graduating from our reputed College of Nursing. You added colour and variety to this institution and I can tell from experience that as a batch you have been really unique.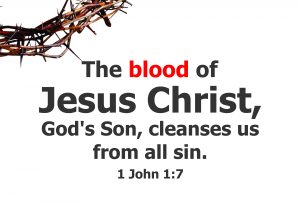 Not only were you good at academics you proved your mettle in all the co-curricular activities as well. In one word let me tell you, "Well done!"
The time has now come for you step out of this cosy nest and fly on your own. The training and discipline you got from this place will definitely carry you through. And when you feel overwhelmed by challenges know that God will carry you in his everlasting arms spread underneath you.
On behalf of the entire College community I wish you all the best for your career ahead.
At the same time, I would like to leave with you three words. Vision, Hope, and Courage. These three words are like three pillars of strength that will hold you strong throughout your life and career.
First of all, let me talk about vision.
We belong to the great tradition lighted by Florence Nightingale, the lady with the lamp. It was her vision that gave rise to modern nursing care. This was later given greater breadth and scope in India by people like Dr. Ida Scudder who paved the way for women empowerment and a great institution like CMC Hospital Vellore. You too are part of this vision—the vision of being called to serve.
Carry this vision forward and know that your work will be rewarded someday.
Secondly, let me talk about hope.
Each one of you is called to gift hope to people. There is no other group of professionals to whom others look with expectation more than the nursing community. This is because we are the people who bring cheer and hope when everything looks difficult and dark for the patients and their bystanders as well.
Therefore let us never forget to smile and do our work cheerfully even when we are hard pressed on every side.
My final word is courage.
Each day would bring us new challenges. You need to remember that all your training here was to equip you to face the challenges of your work bravely. So do not run away from duty, but take up your responsibilities with courage. And if you ask me what courage is, it is not the absence of fear. But it is the ability to do right in spite of whatever is terrifying you.
Therefore be bold even when you are meek, assertive even when you are humble, daring even when all others shrink back in fear.
So my dear graduating students, you now stand on the shore ready to go on a journey into the unknown.
Hold on to your vision, gift hope to others along the way and stand with courage in spite of all fear.
I wish you all success. And I hope the day will soon come when others will tell us about you—angels of encouragement, pure in heart and true in deeds—the shining ambassadors of our College community.
Yes, dear students, go as angels of encouragement and make this earth a better place for the entire human race. Thank you.