Respected teachers and my dear friends,
Today my heart bubbles up with joy to speak about my school. I love my school with all my heart. Well, we have shared the same premises all these years and our minds are filled with memories of all that we were able to learn and do together.
So what makes our school special? What makes me love my shcool with all my heart?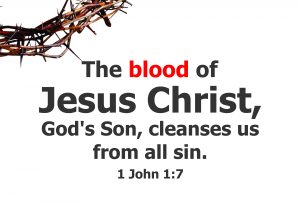 Let me try to spell out a few reasons why this school is so special to you and me. It is not the buildings or the infrastructure that makes this school dear to us. There is something beyond the physical.
First of all, this school has always been student-friendly. It has welcomed us with both arms and made us feel that this is our second home. In fact, we have spend more time here than in our homes during our waking hours. And each day we carried home to our parents and brothers and sisters some story that became part and parcel of our lives; didn't we? That is why I love my school and so is it why you do too.
Secondly, this school has always had excellent teachers. They have been good in their knowledge; but beyond that they have been truly great in treating each one of us with dignity. They have helped us see our hidden potential and encouraged us at every turn. They have sacrificed much personal comfort to give us a vision and a dream about our bright future.
To borrow words from Henry Van Dyke, let me promise you my dear teachers that for all the sparks you ingited in us; some day we will shine a light back on you. Yes dear teachers, even when years roll by we cannot forget you. Even though we may not be coming back to be in daily touch with you; our hearts will always have in it a place for you filled with gratitude. Dear teachers, you are the reason why I love my school with all my heart.
Finally, I love my school for all the values that it has taught me. Discipline, integrity, sportsmanship, pursuit of excellence, compassion to people, unwavering optimism and hope, and much more came to me from this institution. They were not only taught but it has been integrated into the very culture of this school. We go from here not just having bookish knowledge but as well-rounded personalities with excellence of character. Thus my school has truly served the purpose of education. For these invaluable contributions, I love my school and I am sure you too share the same.
My dear friends, my heart is sad at this time of parting. Along with you, I too say goodbye to this beautiful campus, the classrooms, the playgrounds. A few days from now the band that plays, the morning assemblies, the chit chat during the breaks, the festive arts and literary competitions, science exhibitions, talents day, and the like will not be ours. But life moves on. We move out to let another set of youngsters take over. But nothing will change the love I have for my school. Thank you.