How to Look Innocent
First of all, smile at all times. A smile keeps you looking innocent. It makes others say, I am so cute. I hope you also think of me that way too.
Secondly, never lose your curiosity. Always hold close to your heart a sense of wonder. Look up at stars once in a while. Then say to yourself, "If the underside of heaven is so beautiful I wonder what the real side would be!"
Finally, God truly made me innocent. I am like a clean board on which others write on. If I can keep the good things and wipe away the bad things then I can always look innocent as I really am. Thank you.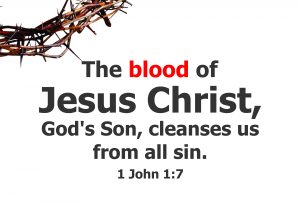 I Am a Kite
I am a kite. I am colourful. I might never compete with planes or rockets but I too can fly. It is my unique ability.
I have a tail. Often it is long. It makes me look beautiful as I fly. But there is more. It gives me stability as I fly.  And I always try my best to stay true to the purpose for which I was made.
If you ask me; I too am like you. I always feel the urge to cut off the string that holds me. I am tempted to do things my own way. I want to be free.
But I am also wise. If I cut myself free; where do I end up? No longer am I in control. The same wind that made me dance will dump me in some wasteland in quick time.
So dear friends, freedom is not the same as rebellion. And in yielding to the one who controls you is safety. –
Will You Shine Your Little Light?
Everywhere! I find people ready to give up.
Everywhere! I find people in need of an encouraging word.
There never was a time when men and women needed the courage to hope more than now. Yes! Now is the time. If at all we needed light to shine in our darkness; it is now.
But who will show the light? Those that have it, have covered it tight. O foolish ones who think that light gets lost if it is allowed to shine. So they light candles in burning sunlight.
Oh, how they lack the simplest of wisdom. That light should shine not when it is daylight. But light should shine when it is pitch black at night.
So unravel your light. Let it shine. It can be that just before one step to the blackest night; some poor soul will find the light. So will you shine your little light; in this time of rampant night?
Paper Planes and Paper Boats Are Not Just Simple Toys
A paper plane is a toy that can fly. It may not fly perfectly. But it is one that inspires a child to aim high in life and have great ambitions in life.
For the early wonder of running out of one's house to see the thing that flies with that roaring noise is never ever lost on a child!
A paper boat on the other hand kindles imagination. It is a simple toy when children are restricted not to play outdoors in the rain. Then they find joy in the boats they float in water.
Oh, how children clap and laugh and jump about at the little progress their boats make before they get carried away with the swirling currents!
In their mind's eye they see them travel to far away lands and bring a lot of treasures back. Fun and high adventure like that of The Steadfast Tin Soldier* is what paper boats are all about.
Let me conclude saying, paper boats and paper planes, I wonder what they really are?
*Famous short story by Hans Christian Anderson
Bedtime Stories Pave the Way for Success
A child who grows up listening to bedtime stories is prepared for success in later life.
Great stories of the world not only can help a child get to know the cultures of the world, it can also help the child with developing good language and communication skills too.
Perhaps what stories do the most is to help a child know that happiness and sadness are episodes that recur in life.
Stories prepare children to enjoy the good things in life and hold on during tough times. In that sense stories are the best training a child can have.
Stories teach us about lasting values like love and friendship, about the joy of being lost and then found, about the thrill of coming back home and finding acceptance as in the classic story of the prodigal son that Jesus told.
Above all stories give us hope. They paint for us life experiences and enable us to look at it from outside.
Each good ending helps us to hope and believe that it will turn out well for us at the end in spite of all twists and turns that happen before that.
Let me conclude by saying that life without stories is tasteless like the white of an egg. And a story a day brings happiness again!
Imagine
Imagine!
With that one word you are able to create stories, travel to unknown lands, crown yourself as a beauty queen or rule empires.
Imagine!
With that one word the inspiration to make new discoveries begins, the spark that ignites ideas to solve problems catches fire, and dreams of success are brought to reality.
Imagine!
With that one word you can create a world of loveliness that is pure or with that one word you paint what is ugly that colours your mind with dark pleasure.
Imagine!
With that one word you can believe good about others or else you cook up the worst possible about them.
Imagine!
Yes, imagine the world of happiness created by Disneyland across the globe. What if they forget to imagine? The world of entertainment for people of all ages, and not just children, will then become a ghostland instead of a happy land or the happiest place on earth; won't it?
Let me conclude saying imagination is a God-given gift. Use it wisely. Keep it pure like a crystal clear water flowing over a rocky stream bed. Imagine that!
On Balloons
A balloon is a simple toy that delights the heart of any child. Be it a festival season, or a day in the park or at the beach; we find the eyes of children eagerly scan everywhere for balloons.
Balloons delight the hearts of young and old; both lovers and friends, and those who look for simple entertainment and hope.
A balloon filled with helium or hydrogen rise up when released from our grip. There is something inside the balloon that defies gravity–all negativity that pulls it down. Its aim is high; isn't it?
Then what a sight it is to see colourful balloons put together. The sheer joy of variety they bring is a sight to see. A room full of such balloons can make our hearts pulsate with joy. Celebrations are often marked by balloons.
Birthdays are occasions colourful balloons are present. Many ceremonies like Olympics and World Cup inaugurations employ them.
Coming back to our streets we cannot forget the balloon vendors in our neighborhoods who make a living selling not balloons but joy to our children. They too have families; and this is their lifeline to support them.
Let me conclude. Life is short and brief. But joy that you find lasts. May colourful balloons bring you happiness.
May memories of childhood and the simple joy of holding balloons–in red, white, blue, orange, yellow and pink; in shapes of hearts, monkeys, apples, and long–tails come back to you.
Five Simple Steps to Get Out of Bad Habits
Habits can make or break your life. If you are addicted to bad habits think on these points.
Bad habits give you pleasure. But as with everything there is a price tag. Nothing comes free of cost. Think about how the bad habit will take its toll on your life.
Bad habits have triggers. Certain people or situations compel you to indulge in bad habits. The best thing you can do is to identify the triggers and avoid them.
Bad habits can take hold of you when you are alone and feel lonely. Therefore try to build good friendships or engage in creative hobbies or sports.
Bad habits mostly take hold of you because you have no purpose in life. Do not be idle. Do something positive. Work towards a meaningful goal.
Bad habits can make you feel like a failure. But there is good news for you. If you can rise up one more time and fight one more round, you are no failure.
Hope these tips will inspire you to get rid of bad habits and get started with good habits instead.
God Loves You! The 1 Minute Speech You Always Wished to Hear!
You Can Write Better
Start with something you know. It can be as simple as your home, exciting as a game you like or maybe serious like computers.
Just freely write whatever comes to mind. Think about what might interest your readers.
Try to get to the heart of the matter as quickly as possible. Too much introduction will destroy interest.
Catch the attention of the reader at the beginning itself. It can be done using a surprise element, a catchy phrase or even a story in a few sentences.
Most likely, what you write the first time will have ideas all mixed up. That's quite normal. Leave that matter aside for a few days. Then return to it. You'll be able to edit it and make it into a very useful article.
Now organize what you have written into paragraphs with suitable headings. Then it will be easy for others to remember what you have written.
The length of what you write can vary. It depends much on the subject matter. Yet it is wise to keep things simple and short.
Like how the clothes you wear can express you in a very unique way; writing is an expression of your inner self. The key is to discipline yourself to write.
Do not wait for inspiration always. Instead simply start writing.
1 Minute Welcome Speech and Christmas Message (Kindergarten)
Photographs Tell Stories
A photograph speaks about passion. Only a person who is interested in others, or in nature, or events, or sports or wildlife tend to take photographs. Others take selfies.
A photograph can rise to the level of art and the classic.
The photograph by the famous French Photographer Henri Cartier Bresson of Nehru announcing the death of Gandhiji saying, "The light has gone out of our lives,"
The Vulture and the Little Girl by Kevin Carter taken in Sudan,
The famous kiss marking the end of World War taken in New York by Alfred Eisenstaedt titled V-J Day in Times Square,
The Pulitzer Prize-winning photograph Napalm girl taken at Trang Bàng during the Vietnam War by Nick Ut,
The photographs taken by the first man on the moon Astronaut Neil Armstrong of Edwin Aldrin on the moon
and not to forget NASA's Pale Blue Dot taken by Voyager from outer space are all examples.
A collection of photographs can communicate a world of emotions and thoughts especially when tribute to a life is made through them. Through these photographs life of the person remembered is made still for those of coming generations to see.
Elected Social Service Leader of School Speaks at Her Installation Ceremony
Beloved Teachers and dear friends,
First of all let me thank all of your for placing your confidence in me and electing me as the Social Service Leader of our school.
I consider this a privilege as well as a great responsibility. At the very outset let me seek your cooperation in dreaming big as well as achieving something noble for the good of the less privileged of the society. I cannot do anything alone, but together we can.
All that we need is a real honest desire to help others. Together with God's blessings and the help and encouragement of our school management and teachers we can certainly plan and implement a few projects that will help the needy in society.
If I have a message for you this day, it is this that every single rupee counts. The help we give is far more than charity. Know that our efforts are going to help the the downtrodden, the marginalized, the orphans and the poor widows to live with dignity.
Each one of your efforts counts significantly towards the achieving of this goal. A kind attitude, a helping hand, a giving heart, and a we-can-do-it team spirit will go miles to get things done. Let me repeat again, alone I cannot; but together we can. Thank you one and all.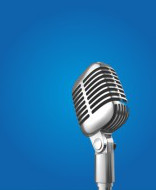 My Garden
This world is a beautiful place. One reason why it is so is because of the lovely gardens in public places as well as our homes. Brindavan Garden in Mysore and Lal Bagh Garden in Bengaluru (Bangalore) are two large and beautiful gardens I have visited.
I too have a garden at my home. It gives me great joy to spend time in my garden. There are several flowering plants in my garden. My favourite flowers are roses, jasmine and orchids. When they bloom it is like a wave of joyous smile spreading around.
One of the beautiful sights in my garden is that of butterflies flying around. Sometimes I try running around with them too. The wet feel of my feet on the green lawn especially when it has just been watered is a thrill beyond words.
I do help my parents maintain my garden. One of the lessons they have taught me is to pick out the weeds and thrown them away. Along with it, they have told me that bad habits in life are like weeds. They should be pulled out by its roots and throw away.
I thank God for my garden. It is where I can enjoy the beauty of flowers; its colours and fragrance. It is the place which makes my home a joy. For here, I spend time with my family. Those are precious moments in life to me.
Related Posts:
1 Minute Speech for Kindergarten Children on Hope
1 Minute Speech for Children on Wisdom
1 Minute Speech for Children on Gratitude
A Simple Short Motivational Speech for Little Children on Ants from the Book of Proverbs
1 Minute Speech for Nursery Children on the Importance of 🌲Trees