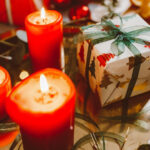 Welcome Speech
My dear friends,
Little did any one of us imagine that we will meet together like this after twenty-five years. It seems like it was only yesterday that we parted from here.
Twenty-five years is a long time. A few of our loved ones–both teachers and our friends had left us sorrowing. But like a train that just halts briefly we stopped; and then continued our journey forward.
Some of us found success in our careers; while some others still search for meaning in their work. Most of us found our helpmeets and have shared struggles common to all families.
Life, my dear friends, was not predictable; was it? See where it has taken each one of us. How differently we had thought in our teenage days! How varied were our dreams! Yet one thing common was our hope that the future would be bright.
Yes, looking back, we can be thankful to God for bringing us this far. As we become the same old friends once again today in the same old classrooms where our friendships bloomed; let us celebrate with much joy.
Life is busy with each one of us. Yet this gathering together here today shows that we all have time for that what is important; what is cherished, loved, valued and held dear to our hearts.
So let us celebrate. Let us take time to be that young school boy and girl that each one of us was twenty-five years ago. Let us remember the times we studied together, played together, and had times of wonderful companionship.
Life is brief. What seemed like a long journey now seems like the blink of an eye, a dream, a page turned over. I wonder how many of us will make it to the golden jubilee. That reunion might happen with the stars in the galaxies.
But this moment is ours. In another three days we say goodbye again. Some of us will never meet again. So we spend time here together fully knowing well that all that we have is only gifted from above.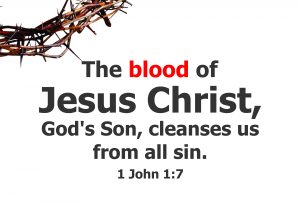 So with thankful hearts, joyous tears, and the scent of this Jasmine-decked hall evoking nostalgic memories; I welcome each one of you and wish each one of you a wonderful silver jubilee reunion.
Thank you.
Speech of Felicitation by Former Principal
My dear children,
I am now running the last lap of my life on earth. It is with great happiness that I accepted your invitation to be here this evening. What a joy to see all your faces once again.
It has made me young once more. As I look back at your time at school; those days were filled with lively activity with each one of you contributing to academics and co-curricular activities of the school.
Many of you, I remember had made the school proud through your achievements. I remember the school band where some of you played. The Annual Athletic Meet, the Science fair, the Christmas celebrations, and many more were times of fun, refreshing, and purposeful recreation.
Today, I feel honoured that you brought all the former teachers together. I thank you for the love and gratitude you have showered on us. We feel happy that some of our efforts inspired you to dream big and create a future for yourself.
I take this opportunity to wish you all well. The only reminder perhaps is that of giving back. Time will run its swift course; and before long you will find yourself where most of your former teachers are today–in the sunset years of their lives.
Therefore use every opportunity wisely. Create platforms for others to succeed. I am very glad that one among you has won the Best Entrepreneur Award. Hope many more from this silver jubilee reunion will follow his example.
Above all, cherish and value those close to you. I stress that again–hold dear your immediate family members. And don't sacrifice them on the altars of social media.
But let me end on positive note. As noted in the welcome speech, life is brief. Yet its glory is in finding a purpose and staying true to it.
Wish each one of you a wonderful time during your silver jubilee reunion. It is such a joy to be here.
Thank you.
Respected Teachers and my dear friends,
The last two hours will not be forgotten. The kind of emotions I feel are like the waves that keep rolling in. Joy; especially the freedom to be the young boys and girls we once were is just exhilarating. I am sure this is not just what my heart alone says; but given a chance each one of you will whisper and shout the same things that I shared.
As the Organising Secretary of the Silver Jubilee Reunion, it was my pleasant task to get in touch with each one of you. What a joy it was to connect with all of you dear teachers and friends. Even though life took us on different roads; we all found our way back to our second home, our dear Alma Mater once again.
To all my friends who supported me with getting connected with our teachers and batchmates a big thank you. To all teachers who are currently part of the school and who supported us with arranging this venue and providing us with all needed logistics, a heartfelt thank you from all of us. To all our former teachers, let me tell you words will not be enough to say thanks, for your kindness in being part of our silver jubilee reunion and for blessing us with your gracious presence. We always will remain the same old children you taught in those evergreen years. Thank you so very much.
Such a mega event would never be possible without supporting finances. To all my friends who took care of the sponsorships and to all of you who contributed generously, much and more than we asked or expected; thank you very much.
Above all, to God Almighty, without whom I firmly believe this memorable night will not have been possible; belong our deepest thanks.
I can feel the moist in my eyes as I look at all your dear faces. What a gathering this has been. Thank you for coming all the way from different parts of the globe. We will live forward with these memories.
The night tonight will be long. Music, dance, and entertainment will fill the air. To all of you who will electrify this night with your talents, sincere thanks. Once again, thank you one and all.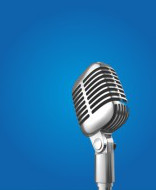 2000 years ago, a historic never-forgotten night that stretched long into the early hours of morning is remembered also for the following note of hope . . .
Farewell and the Promise of a Reunion Beyond Time
Jesus Christ, the night he was betrayed and arrested, the last night before his death on the cross, delivered this comforting farewell address to his disciples. He began by saying:
"Do not let your hearts be troubled. Trust in God; trust also in me. In my Father's house are many rooms; if it were not so, I would have told you. I am going there to prepare a place for you. And if I go and prepare a place for you, I will come back and take you to be with me that you also may be where I am."
— John 14:1–3 Bible *(NIV 1984).