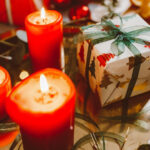 Hi friends,
If you have got one true friend, you are rich.
If you have got two, you are a billionaire.
If you say, you have more; you know nothing about friendship.
Well, you may not agree. But good friends are rare.
Friends are, I believe, God's priceless gifts to us.
Valuing, cherishing, nurturing, and maintaining friendship is the way we say "thank you" for what has been gifted to us.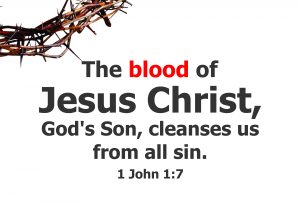 Friendship primarily is a relationship. It is based on love, acceptance, and mutual respect.
That means you love not to get something out of your friend, but to give the best you have.
That means you accept your friend with all his goodness and shortcomings as well.
Beyond all this it is a relationship that seeks to honour your friend and never take him for granted.
Friendship again is an investment. It takes time to build good friendships.
You need to invest quality time with your friend on a regular basis.
Social media can help; but is never a substitute for face to face interaction.
Time that you get in your school and college days will never come back.
So utilize that to the maximum to build a solid foundation so that after graduation when you move out for work, you still have a huge deposit of memories, of conversations, and of good things you did together with your friend.
Friendship can also be a reflection.
A good friend is a mirror that reflects who you truly are.
It does not hide what is ugly, what is marred, and what is lacking in you.
It speaks truth.
In the words of King Solomon, "Wounds from a friend can be trusted; but an enemy multiplies kisses."*
Friendship, again, is a bridge-building exercise.
Not always will you find your friend at his best.
Not always will you find him meeting your demands on his time, talent, or resources.
There will be times when he misunderstands you.
But one thing I have learned to do in those tough times is to think of the best things he has been to me.
It is in those challenging times that I deliberately focus on the kindnesses he has shown me in the past.
And then my heart warms up again.
Within no time I take the initiative to make a call and talk.
And it is good old times back again.
Life is too short.
If God has given you good friends, thank God for them.
Value them, cherish them, be loyal to them, and above all, remember them in your daily prayers.
If you are yet to create good friendships, choose them carefully.
Charm can be deceptive; beauty fleeting; handsomeness can turn ugly when you get close; and smiling faces can be masks whose paint washes off in the first rain.
So be warned; choose your friends carefully.
For a friend can build you up strong like a stone fortress or give you a massive pull down a black hole.
Finally, let me conclude by saying that a good friend brings out the best in you.
He does not yield to your stories of defeat and despair.
Instead he motivates you to be the best God wanted you to be.
So thank God for your friend who holds you true to your God-given purpose in life. Thank you.
Students, Stop Saying These Little Speeches That Pull You Down!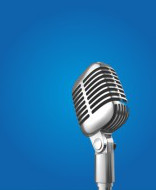 *Proverbs 27:6
Quotes on friendship
"My father always used to say that when you die, if you've got five real friends, then you've had a great life." — Lee Iacocca (Former Chairman, Chrysler Corporation and Former President, Ford Motor Company.).
"As iron sharpens iron, so one man sharpens another." — King Solomon (Proverbs 27:17).
"Greater love has no one than this, that he lay down his life for his friends." — Jesus Christ (John 15:13).