It is time to say goodbye. I have said it many times1 before. Yet it has never grown easy.
I now stand alone on the deck of my ship awaiting a new set of passengers.
I will wake up tomorrow with a heavy heart. I will miss you all.
Do not think that the sessions have come to an end. This is not an end but a beginning. What the caterpillar calls an end, the butterfly calls a beginning!
As a Trainer I cannot walk with you all the way. Like Rev. Martin Luther King said2 the night before he was assasinated, I may not cross with you over to the Promised Land. There is a place where I have to stop and you have to go on.
All of you have shown immense talent. At some point along our journey each one of you discovered who you truly are. You realized your true potential for the first time in your life.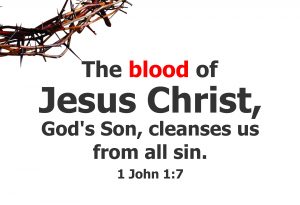 Now it is time to use every opportunity that comes your way. You will certainly make mistakes. You will face criticism.
But remember three things.
One, aim for excellence.
Two, keep on doing what you are good at. Perseverance is the word for it but for ease of remembering let me say endurance.
Three, enjoy speaking.
These are the Three E's I would like to leave you with:
Excellence!
Endurance!
Enjoyment!
I would like to thank each one of you for being part of this Batch. Each one of you contributed to the success of this class in your own unique way.
Thank you for the love, fun and friendship. I hope it will last for a long time to come. And thank you for the thoughtful gifts you gifted me with. It makes this parting even more difficult.
It is now time to say goodbye. I don't promise that everyday I will be thinking of all of you. That is not possible. But at the back of my mind somewhere you will be there.
Let me end by asking why we go and watch sunsets even though they bring in darkness? It is because we are sure that the sun will rise again.
Some of you have already seen sunsets in life. This is my heartfelt prayer and wish for you: that each one of you will have a brilliant Sunrise in your life with better hopes, better dreams and better tomorrows.
Thank you
—
1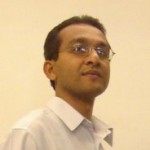 Farewells have always been very special. To see those who were trained having gained confidence and ready to fly to great heights has been my joy for twenty plus years. But saying goodbye was always tough even though I have said that in a lot more than two hundred batches of BPPS.

Related Posts:
Coach Says Goodbye! An Emotional Farewell Speech!
Farewell Speech on the Retirement of Principal of an Institution
Coach Gives Inspirational Confrontational Pep Talk to His Team on the Importance of Time and Discipline
I Believe in Failures! Coach Impacts a Defeated Team with this Inspiring Speech!
He Walks in When Everyone Else Has Walked Out on You!
2 "I've Been to the Mountaintop" is the popular name of the last speech delivered by Martin Luther King Jr. These are the famous concluding lines:
Well, I don't know what will happen now. We've got some difficult days ahead. But it really doesn't matter with me now, because I've been to the mountaintop. And I don't mind. Like anybody, I would like to live – a long life; longevity has its place. But I'm not concerned about that now. I just want to do God's will. And He's allowed me to go up to the mountain. And I've looked over. And I've seen the Promised Land. I may not get there with you. But I want you to know tonight, that we, as a people, will get to the Promised Land. So I'm happy, tonight. I'm not worried about anything. I'm not fearing any man. Mine eyes have seen the glory of the coming of the Lord.
One of the greatest farewell speeches of alltime is General Douglas MacArthur's Farewell Speech to the Congress. This is the conclusion:
I am closing my 52 years of military service. When I joined the Army, even before the turn of the century, it was the fulfillment of all of my boyish hopes and dreams.
The world has turned over many times since I took the oath on the plain at West Point, and the hopes and dreams have long since vanished.
But I still remember the refrain of one of the most popular barrack ballads of that day which proclaimed most proudly that "old soldiers never die; they just fade away."
Like the old soldier of that ballad, I now close my military career and just fade away, an old soldier who tried to do his duty as God gave him the light to see that duty.
Good Bye.