Respected Principal, Beloved Teachers, and my Dear Students,
This is our very special day. On Children's day, I as the school leader, take this opportunity to remind you that we are like roses in a garden—we bloom with a variety of colours and spread fragrance and joy all around.
Today, we remember Chacha Nehru, the first Prime Minister of India, on his birthday. He truly loved children and believed in the promise that we hold for tomorrow and a better future.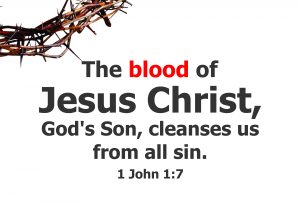 On Children's Day today, we come together from a variety of backgrounds. We come together without any barrier of our differences coming in between us. We celebrate our friendship and dream of our future together.
We have hope that in spite of all that is gone wrong in this world today, we will be able to build a better future together—a future that will be safe for the children of tomorrow. To this end, we pledge ourselves to work together hand in hand and standing shoulder to shoulder.
On Children's Day today, we look forward with marvel at the tremendous change that the world of technology brings to us. Nearly everything unfolds at the tip of our fingers on our mobiles. Even classroom experience has changed with online classes. But let us remember that the virtual world too needs to be approached with caution even as we leverage the benefits of the same.
Let us strive to maintain friendships, nurture values, build character, and have high aims and ambitions. The need of the hour is to have excellence in our thoughts and actions. Therefore let us put in an honest effort to make our teachers and parents proud by mastering life skills and emotional intelligence along with our academic knowledge.
On Children's Day today, let us look around us. Let us listen not with our ears but with our hearts as well. There is a world of children out there who do not enjoy the privileges that we do. Education is a dream to many. Many children, while we study, roam the streets to find some work that will bring them something to eat. Some less fortunate children have to labour hard each day at their homes or places of work even though child labour is prohibited by law.
While we celebrate Children's day, let us make an effort to reach out to such children. Let us dream of making a future for them too. I know it is not within our power to do much. But that shall not prevent us from appealing to our parents and well wishers to lend a helping hand. We cannot and should not forget those children who also so rightly deserve a good education, a bright future and dignified living.
I cannot conclude without saying a word of thanks to all our beloved parents and teachers. Without you being part of our lives there is no meaning to our Children's Day celebrations. We love you and respect you with all our hearts. Seeking your best wishes and blessings to each one of us. And dear children of our school, may this Children's Day Celebrations inspire you to be the best you can be.
Thank you.
Children's Day is celebrated on 14th November in India.
A Note of Appreciation to All Teachers with Love and Utmost Respect
Parents Teachers Students Meet: This Is What Our Hearts Want to Speak Out!
A Teacher's Motivational Speech: Three Life Lessons Every Student Should Know
Class Leader Felicitates Teacher on Her Achieving Best Teacher Award