Napoléon Bonaparte said, "A leader is a dealer in hope." Martin Luther King spoke about the buoyancy of hope while Barak Obama wrote and spoke about the audacity of hope. Whatever it be, God is the source of all hope and he is the One who can cause you to abound in hope or overflow with hope.
St. Paul said that when childish things are put behind, among three things that remain one is hope. Yes, whatever be the context, hope is what you desperately need today.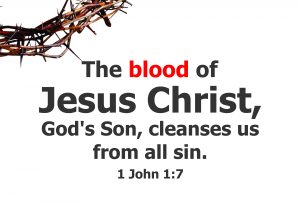 We live in a time when hope itself is a scarce resource. People are not finding time to spend with God because they are too much distracted with what can be consumed on mobiles. Therefore they fail to plug in to the one source of all hope, God himself!
There is brokenness in relationships that is creating divides that take time to heal. Yes, hope is what you desperately need today.
Hope is what you can hold on to when you lose control over your life, when people turn against you for no reason, when fortunes take a plunge downwards, and money to make both ends meet seems hard to come by. Hope encourages you to persevere in the midst of troubles.
Hope is the expectation and the confidence you have about the good that God is capable of bringing out of adverse situations and circumstances you find in your life. It takes a long-term view rather than being shortsighted and having a grumbling attitude in life.
Hope helps you rejoice even when you're defeated and down. It is not positive thinking but something deeper that expresses its confidence in God even when outward circumstances are gloomy, and dark, and seems to be hopeless.
The Bible speaks about Abraham, who is known as the Father of faith, believing in hope against all hope,1 and holding on to what God had promised him.
Here we stand on sacred ground. The promises of God seem unbelievable when people and circumstances are against us.
When you keep praying and no answer seems to come by it is hope that God will listen and answer that gives you the ability to ask, seek, and knock without losing heart and courage.
The audacity to hope gives you the boldness in prayer to claim God's promises.
And it is when you have this kind of a buoyancy in hope that you see a small cloud the size of man's hand rise in the horizon. It is just a small sign of the abundance of rain that is coming.
Yes, believe that hope in God will not leave you disappointed. You'll certainly be a better man or woman for holding on to hope when despair clouded your mind. Yes, God is able to do immeasurably more than you ask or imagine.
And when the object of your hope is Jesus and his precious blood he shed on the cross for the forgiveness of your sins, there is the overflow of hope not only for this life but also for the life to come which is eternal. He is the greatest dealer and leader in hope the world has ever seen.
So,
"May the God of hope fill you with all joy and peace as you trust in him, so that you may overflow with hope by the power of the Holy Spirit"
— Romans 15:13 Bible NIV 1984.
1Romans 4:18
My Grace Is Sufficient for You!
What Better Hope in Life Do You Have Than This?
1 Minute Speech on the Hope That a Sunset Brings
By the Rivers of Babylon: A Song of Hope in a Long Night of Captivity!
This Is a Time to Hope–A Short Speech When Speeches Too Go Virtual!
1 Minute Speech for Kindergarten Children on Hope
The Hope of Christmas
The Hope and Legacy of Rev. Martin Luther King's "I Have a Dream" Speech
Radio Talk: Hope for Tomorrow
Radio Talk: The Hope of Christmas
2 Minute Speech on Artificial Intelligence and the Future of Mankind!
2 Minute Speech on Leadership that Impacts