My dear friends,
The world has seen a very small microbe Covid 19 become a giant global showstopper. Life itself is a big question mark to millions. Economy has slowed down. Man's busyness has taken a back seat. Death has wrecked havoc in countless homes. We are disrupted in every way.
Now there is every reason to fear. At the same time I would like to encourage you to keep up hope. And not to lose courage. These are times when we need to cling to God and seek his help and ask for his mercy to be shown.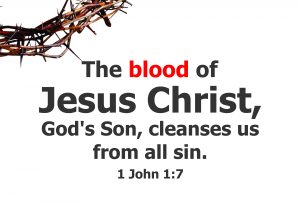 This is a time to hope and to value our loved ones; to keep them close to our hearts and be thankful for the loving relationships that make our life on earth meaningful.
This is a time to hope and to review all our activities and let go those that are simply stealing away our time. Instead focus on those few that will make a meaningful contribution to others.
This is a time to hope and to prepare for the unseen future. It is going to be tough. Jobs might be lost overnight. Prices of essential commodities might soar. Travel might continue to be restricted. Save by minimizing expenses.
This is also a time to hope and not to get lost in the tsunami of social media posts. The time people lose in scrolling from post to post is enormous. True, there is much that is useful and entertaining. But it can make you lose perspective and make you lose initiative.
Let me conclude by asking all of you to be thankful to all in government authority, medical personnel and law-enforcing people who are selflessly working day and night to fight the Covid threat. Let me remind you once again that when fear of what the future is going to be hits you, this is a time to hold on to God in hope.