Talk for Yuvavani, A.I.R., Thiruvanathapuram.
First Broadcast 22nd December 2007.
Once upon a time, when Augustus Caesar ruled Rome, a star rose over a little town called Bethlehem. It shone in the darkness. And its light was seen far away in the East. It ignited hope in the hearts of those who were waiting for it. Immediately, these Wise Men began to journey to meet someone for whom they had waited so long. The light was now shining. And it meant the birth of a child who was born a king!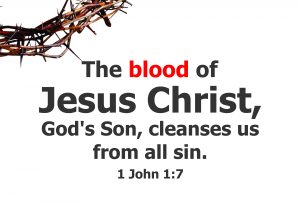 At the same time an angel announced his birth to shepherds watching over their flocks at night. A light shone around them too. It terrified them. But then the angel said: "Fear not. I bring you good news of great joy that will be for all the people. Today in the town of David a Saviour has been born to you; he is Christ the Lord." As soon as they heard the news they too rushed to meet this child.
Now there is nothing uncommon about expecting the news of the birth of a child. And journeying to meet him when the news of his birth arrives. But there is something uncommon when heaven's messengers participate in spreading the news. A child born of a virgin and lying in a manger in which cattle were fed thus compels our attention. And we start to wonder, "Who is this child?"
1 Minute Welcome Speech and Christmas Message (Kindergarten)
He was God himself who came down to earth as a human being. He came to be with us. He came as one who could be seen and touched. This nearness of God to us was made possible that first Christmas night through the birth of Jesus. And through this one act, God gave hope to men and women by saying that he wanted to be friends with them. It ignited hope in human hearts because a holy God had now become the friend of sinners. This welcome of God to all thus became the keynote of hope to all mankind.
This truth is often told in these simple words: "For God so loved the world that he gave his one and only Son, that whoever believes in him shall not perish but have eternal life." In these words are painted the hope of Christmas. It tells us that not one of those who journey to meet the Christ-child will ever be disappointed. Instead they will be gifted with God himself.
This gifting of God to us reminds us of the story of an ancient king who loved to mingle with his people in disguise. One day, dressed as an old man he visited a poor woodcutter who lived in a small hut down the valley. After spending some time and sharing a simple meal of bread and water which the woodcutter offered him, the king rose to leave. Then he revealed himself to the woodcutter as the king of the land and asked him to ask for any gift he wished to have. But he did not do so. In surprise, the king asked him, "Don't you understand. I am the king of this land? I can give you anything you wish—a home, a city or even bags of gold."
But the poor woodcutter replied: "Your majesty, I do not ask for any of those. For you've already given me the greatest gift you could possibly give. You came down from your palace and ate and drank with me. You gifted me with yourself and that's the greatest gift of all."
Like the king in this story, the child in the manger gave up all his glory in heaven to become a servant of men. He humbled himself even to the point of shedding his blood on a cross even though he had done no wrong. He did this to take away the sin of the world. But ultimately he conquered death and came back to life. And opened the doors of heaven for us to walk in. Therefore Christmas is the story of God stooping down to lift man up to heaven. This is the good news of Christmas to all the people and its undying hope.
Therefore once again Christmas happens in all its beauty, in all its loveliness, in each heart that welcomes the Christ-child. It makes us belong to the family of God. It also gives us the joy of being valued in the eyes of God who makes his home in our hearts. And as the angels sang that first Christmas, it brings peace to our hearts along with it.
This then is the simple message of Christmas. That man as an individual is not lost to the eyes of God. That is why it is often pointed out that even if this world had only one person living in it, and that one person were you, he would have sent his Son Jesus to meet you. Thus the great hope of Christmas is that you as an individual has great worth in God's eyes.
In connection with this truth I remember hearing a simple story in my childhood. There was a little boy who carved a small wooden boat and painted it red. And one day after the rains he went out to play with the boat he had made. He floated the boat in the running water in the stream nearby. And he kept walking by its side watching the boat sail on. But the water was moving faster than he thought. And it quickly carried away the boat from his sight. And it was lost.
The boy was sad that the boat he made was lost. Many months passed by. One day he was walking along the street when he saw his own little red boat displayed in a shop. He was overjoyed at that sight. Immediately he went in and claimed it as his boat. But the shopkeeper said, "Someone else brought it here. If you need it, you have to buy it." The boy asked for its price.  He ran home to fetch the coins needed, added it up together, ran back to the shop and gave it to the owner.  And then with a heart full of joy he carried the boat home. While he walked home he lovingly told the boat, ""Now you're twice mine: first, I made you, and now I bought you."
Likewise, Christmas is God's search for those who are lost. It tells man that he now belongs to God for more than one reason. In one sense God is his creator. In a greater sense God becomes his rescuer. He came down from heaven to reclaim you from the gutters of evil. And lift you up from there with a new identity stamped on you saying, "You are mine!"
Christmas thus becomes a sharp cut and the dividing line between a man's history and his destiny. For the birth of Christ in one's heart means that the old has gone and the new has come. This brings hope to every human heart burdened with the past. To such people the star that rose over Bethlehem shines with love and compassion. It points them to a brand new beginning in life and to a purposeful future. Thus Christmas becomes a time to leave the past behind with its hurtful memories, shameful secrets, bundle of mistakes, and the burden of guilt. This is true because Christmas is the story of light shining in darkness.
As was predicted by Prophet Isaiah: "The people walking in darkness have seen a great light; on those living in the land of the shadow of death a light has dawned." Therefore, no longer will the fear of death hold us in slavery. For the true light that came to this world that first Christmas night has conquered darkness for ever. And in the process gifted man with unending life of far superior quality than man has ever dreamed of. For Jesus himself assured: "I am the resurrection and the life. He who believes in me will live, even though he dies; and whoever lives and believes in me shall never die."
This truth is beautifully illustrated in the movie The Chronicles of Narnia 1 based on the work by C. S. Lewis. In the land of Narnia, it was always winter and never Christmas because of the powerful influence of an evil witch. It was rumoured that this situation would change only when Aslan the lion-king would come. But when he came, the witch demanded the blood of a young boy whom she called "a traitor." To save him from death penalty Aslan offers himself as a sacrifice at the Stone Table in place of the boy.
But later Aslan comes back to life and proclaims the secret the witch did not know: "When a willing victim who had committed no treachery was killed in a traitor's stead, the Table would crack and Death itself would start working backwards!" I repeat that once again. "When a willing victim who had committed no treachery was killed in a traitor's stead, the Table would crack and Death itself would start working backwards!" Thus the spell was broken and Christmas came to Narnia once again.
Therefore, Death working backwards is indeed the hope of Christmas: This hope declares that man need not die. Instead he can live forever in the presence of God. For the doors of heaven have now been opened through the blood of the Lamb of God shed on the cross. And the welcome of God is written across the gates of heaven to all with room in their hearts for Jesus. There, one day, God would wipe away every tear from their eyes.
"Glory to God in the highest, and on earth peace to men on whom his favour rests."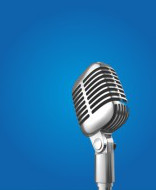 1 The Lion, the Witch and the Wardrobe