Grace is often described as the favour of God which we do not merit or deserve. On one occasion the LORD Jesus said to St. Paul, "My grace is sufficient for you, for my power is made perfect in weakness."1
Paul was praying to God for having a difficulty in his life removed. He prayed thrice. This man through whom God had done many miracles was given an emphatic NO in answer to his prayer.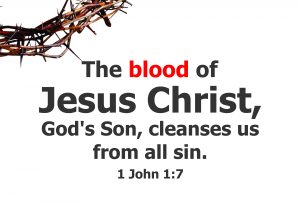 But the real answer given was a greater lesson. "My grace is sufficient for you. "
Now what does that mean? It means that God knows that we are weak vessels. He knows that we carry the treasure of God's wisdom in jars of clay.
We can be easily cracked and broken in the daily situations of life. We are bound to make mistakes in spite of our best efforts. And often we fail.
Yet God does not give up on you and me. He looks ahead at what he is going to do in your life. He is never discouraged. His focus is on you crossing the finishing line strong.
So he gives you grace to stand up under pressure. He brings consolation to your soul when you have great anxiety.
He shapes your character when you pass through troubles and difficulties; and you then emerge as gold passed through and tested in the fire.
When troubles sustain, God's grace sustains us all the more. When we are truly weak; our pride is kept in check, and God's power is perfected in us.
In other words, we are kept humble and all the more dependent on God. There is less burden on our hearts and minds this way than if we tried to live our lives in our own wisdom and strength.
This is God's grace. The ability and enabling he gives is sufficient to meet our pressing needs. In other words, you will not lack the supply of his grace. He will hold you by his right hand.
Yes, God's grace is sufficient for you and for me.
—
12 Corinthians 12:9 Bible NIV 1984