I am yet to meet a genuinely talented person who has not passed through a period of loss of confidence in his or her life or career. Certainly these dark periods of doubt have really made people stronger than before.
When you pass through a period of loss of confidence it is quite natural to brood on all negatives and failures that has happened to you. That is self-defeating. Instead of doing this, think of all your best past performances and believe that you can do it again.
Some people accept loss of confidence as a permanent attachment of their lives! How sad to see people live in the belief that they will never get out of loss of confidence. Such a belief is a lie and totally untrue!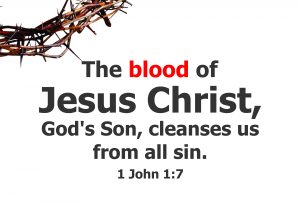 What we need to accept is the fact that for a brief passing period of life we have entered a tunnel experience where all is dark. But hold on. Light will break at the end of the tunnel. Loss of confidence therefore should be accepted as a normal part of life but never accepted as a permanent condition. In this acceptance you will find freedom!
At the same time resist the huge temptation to rush things and the attempt to get back to top gear as quickly as possible. But if you attempt to rush things, that attempt is surely going to backfire on you
Instead take your time. Go it slow. Stop your activity and simply do nothing for long periods. Your mind and body need the stops rather than the notes of music at this time. And remember each person in the same situation of loss of confidence takes a different time to recoup and recover. So take your time and do not allow anyone to rush you!
Your goal at the moment is to get back the rhythm and the passion and the enthusiasm and the effortless grace with which you did things in the past. Till you get back to your absolute best, stay contented on the small stage. Your time to roar and soar is just a few days away!
No matter what the darkness in your life; no matter how great the loss you have faced; no matter whether it was your irresponsibility or mistake; no matter how long you have been out of touch with your best; no matter who or what great odds are pitted against you; no matter how depressed and sorrowful you are now; know that with God nothing is impossible.
As King David rightly expressed,: "You, O LORD, keep my lamp burning; my God turns my darkness into light" (Psalm 18:28). Yes, with God you can. Even before you stop reading this,  thank God for the mighty comeback he has enabled in your life. It will happen; it surely will!
A final thought that we need to keep in mind is that loss of confidence is no hopeless condition.
If rightly approached, such a phase in life can bring the best out of us; and can result in an outflow of creative use of our hidden potential and talents. More perhaps has been achieved by people with loss of confidence when they have trusted in the grace of God.
When St. Paul prayed thrice that God would remove a thorn in his flesh (exactly what this source of his loss of confidence was no one knows), the Lord Jesus Christ told him the secret to get the better of it:
"My grace is sufficient for you, for my power is made perfect in weaknesses."
Paul, powered by that word of confidence, became a great achiever in spite of all negatives that happened to him in life. So also we too can achieve trusting in the power of the One whose grace is sufficient in all our loss of confidence and whose power energizes us to rise and conquer in spite of all our weaknesses!
Therefore with St. Paul, let us also confidently say, "I can do all things through Christ who strengthens me (Philippians 4:13 Bible NKJV).