Self-doubt can defeat you.
How can you tackle self-doubt? Let us look at seven steps to do so:
Look at the worst that can happen. You might fail. So what? At least your fear of failure will be removed; isn't it?
Look at your best performance in the past. If you could do it then, you can certainly repeat that again; can't you?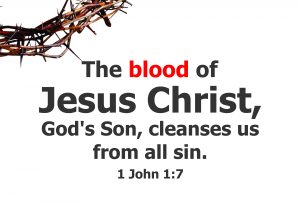 Look at all those who are eagerly waiting for you to do your part. Maybe it is your speech, your song, or your batting. Whatever it be they are all looking forward to your success. Isn't that encouraging?
Look at those closest to you: Your parents, brothers and sisters, teachers, friends, Coach etc. They are people who believe the best about you. They know you can.
Look at the opposition. If they are strong it should bring out the fighting spirit in you. Therefore do not yield to a spirit of despair. You can conquer your doubts and win.
Look to yourself. You are unique; isn't it? Doubts are not a sign of lack of talent but it is usually nervousness playing its trick before a critical performance. So learn to master it. Self-doubt comes to those who are genuinely talented.
Finally look to God. He is a great encourager. He says "Before I formed you in the womb I knew you. I know you by name. You are mine. I have given you both skill and wisdom to perform the tasks I have called you to do. And I will never leave you nor forsake you. Therefore, be strong and courageous!"
Isn't that awesome? And the knowledge that God is there to encourage and help is the greatest cure to self-doubt I have known!
"Do not fear, for I am with you;
Do not anxiously look about you, for I am your God.
I will strengthen you, surely I will help you,
Surely I will uphold you with My righteous right hand."
— Isaiah 41:10 Bible NASB