Depression is quite common today. A deep sense of discouragement, hopelessness, despair, loneliness, loss of confidence, and the thought of being a failure accompanies it too.
Some situations require medical help. But a good number of cases of depression can be overcome with a little bit of care and help from friends and trust in God. Hope and patience are very important in the process of recovery.
#1. There is no need to be ashamed that you're passing through a period of depression. It simply means that you're finding it more than usually difficult to handle some disappointment that came your way. But the sun is still shining even though clouds have obscured your vision of it. So accept your depression as real for the moment but it is a phase in life that will pass.
#2. The best you can do is to let go of things behind you and focus on things you can do something about now and tomorrow. So bury your past with all its success and its fair share of failures.
#3. Instead of ever waiting for the right moment to begin, start right away to do something even as you're reading this. Do a small task. That activity will lift up your heart as well as prime you for further action. Do it in small segments so that you will not feel overwhelmed.
#4. Believe that better days are ahead. Depression colours all things black and negative. It refuses to see the brighter side of things. But the truth is that there are better days ahead. You need to believe it in order to see it happen. You need to stop being in love with your depressed condition and shake yourself free from the comfort of your bed and get up!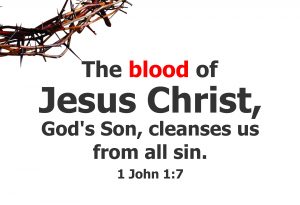 #5. Do not believe the lie, "Everybody is against me and no one cares for me." During depression self-pity will be at its peak. Do not fall for this trap. Even if no one cares for you, God does. His resources are infinite and he will bring people to you who can help you. Be also encouraged for these are the promises of God:
"Can a mother forget the baby at hear breast and have no compassion on the child she has borne? Though she may forget, I will not forget you!"
"Cast all your anxiety on him [God] because he cares for you."
"Though the mountains be shaken and the hills be removed, yet my unfailing love for you will not be shaken nor my covenant of peace be removed," says the LORD, who has compassion on you."
"The LORD is close to the broken-hearted and saves those who are crushed in spirit."
#6. Never lose sight of your dream.
"Yet there's not much to do, but to bury a man
When the last of his dreams is dead." So wrote a poet*.
So you should never lose sight of your goals and dreams just because the going is stormy at the moment.
#7. Most of your troubles would vanish if you try to help someone else. A vast majority of people in depression are overwhelmed by a sense of uselessness. But the truth is that there are lot of people out there who need your help. So step out of your moodiness and become actively involved in lifting up the spirits of someone else. In that effort you'll be back to your normal self once again.
Guard the Flame
Those who are in depression often think about giving up on life. It is a mad and murderous thought. It is important that you open up and talk with someone whom you trust. You need to know that life is worth holding on to in spite of all the struggles you are passing through right now. It is your sacred honour to guard the flame from getting snuffed out by the wind.
—–
Seven is a divine number–
seven notes in music,
seven colours of the rainbow!
Likewise, speeches with seven memorable points
are presented in this category–The Magnificent Sevens (7's)!
Related Posts:
He Walks in When Everyone Else Has Walked Out on You!
When Your Dreams Seem to Die Trust God and Believe That Good Will Come Out of It
"Why Are You Downcast, O My Soul?"
*William Herbert Carruth, from Each In His Own Tongue: and Other Poems (1908). Ghosts of Dreams.
Bible Quotes: Isaiah 49:15, 1 Peter 5:7, Isaiah 54:10. Psalm 34:18 (NIV).