If you wish to be a man or woman of impact,
If you wish to do a few some good,
If you wish that others remember you long after you are gone,
Then listen my friend to what wisdom has got to say.
Listen to your heart;
It will tell you what you love to do with joy.
Listen to God;
He will open doors and guide you one step at a time.
Listen to critics;
They will tell you how you will never make it.
Smile then. It is just a test of your resolve.
Listen to friends;
There will be one or two to believe in your dream.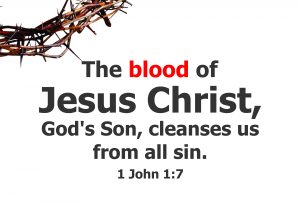 Then begin your long journey forward.
Do not think your cause is lost when there are a few setbacks.
No dreamer has made it without some loss.
But it is the joy of doing good,
The thrill of making a difference,
The thought of change you are going to bring about
That will keep you going strong.
As time moves on,
Learn to say No
To all that does not add
Anything worth to what you want to get done in life.
You might not be able to please all,
Some who stood with you will no longer along with you walk–
For when you climb higher
The more lonely you are!
It is tough
When people say bad things
About the good you want to do.
But that is part of the game you chose to play
To be a man or woman of impact.
If you truly love to make an impact,
You have to focus hard;
And be single-eyed with no other lesser goals in mind.
But with one aim move on.
Do not scatter light
But shine it with a steady beam!
You can be sure that somewhere down the line
A few will follow your light
And make it shine once more during a darker night!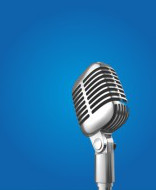 All quotes below are taken from Azquotes
"I'm not afraid of failure; I'm afraid of succeeding at things that don't matter." — William Carey
"There is no success without sacrifice. If you succeed without sacrifice it is because someone has suffered before you. If you sacrifice without success it is because somone will succeed after." — Adoniram Judson
"Let us never forget that what we are is more important than what we do." — Hudson Taylor
"The eagle that soars in the upper air does not worry itself how it is to cross rivers." — Gladys Aylward
"We have all eternity to celebrate the victories but only a few hours before sunset to win them." — Amy Carmichael
"He is no fool who gives what he cannot keep to gain what he cannot lose." — Jim Elliot
"Sometimes life is so hard you can only do the next thing.Whatever that is just do the next thing.God will meet you there." — Elisabeth Elliot
"In the dust of defeat as well as the laurels of victory there is a glory to be found if one has done his best." — Eric Liddell
"God not only orders our steps, He orders our stops." — George Muller
"When you think of the woman's power, you forget the power of the woman's God. I shall go on." — Mary Slessor
"If you have men who will only come if they know there is a good road, I don't want them. I want men who will come if there is no road at all."– David Livingstone
"God never uses a person greatly until He has wounded him deeply.The privilege He offers you is greater than the price you have to pay. The privilege is greater than the price." — Helen Roseveare
"The light that shines farthest shines brightest nearest home." — Charles Studd (Known as C. T. Studd, who was a famous cricketer who played in the original ashes test).