Hi Friends,
Mobile phones have changed the way people communicate. Everywhere you see people talking over phone while on the move.
For many people life revolves around mobile phones. The advantage is that you can keep in touch with people with ease. You can maintain friendships and relationships. Through mobile phones and a variety of apps, distances and memories are bridged in real time. It is nothing less than amazing what technology has wrought through mobile phones.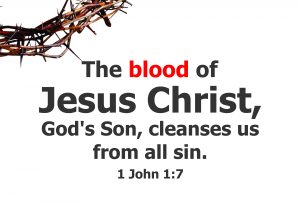 That is about connection.
Another advantage is the sense of security it gives to people. For example elderly parents when alone at home can get in touch with their children in an instant in case of an emergency. Mothers can keep in constant touch with their daughters while they travel alone. Or even if your vehicle gets punctured on the road or meets with an accident you can call for help right from there. These advantages cannot be overlooked.
That is about confidence.

Third advantage is that most mobile phones give you access to world wide web and the information super highway. Knowledge is just a search away. Whether it be referring to a dictionary, or looking up "how to" do something in a Youtube video, or gathering information from Wikipedia, websites, blogs and the like; people find it at lightning speed with the help of search engines like google.
That is about comprehension.

If you still try to analyze the benefits of mobile phones it includes banking, shopping, purchasing tickets, photography, music and to mention the ease of switching on the light in case of a sudden power cut. In that sense some people say mobiles are extension of their hands.
That is about convenience.

So, the benefits of mobile phones can be summed up in four words: Connection, Confidence, Comprehension, and Convenience.

Now let me mention how mobile phones can become a bane.
First and foremost mobile phones can easily make people addicted to its use. The long hours people spend on mobile phones certainly steal from quality time you can spend at work, with family and friends. In other words mobile phones are a distraction preventing you from sharply focusing on your task ahead.
Secondly, people do use mobile phones to engage in secretive relationships. It is used to violate private spaces including the sacred marriage relationship. Somehow Facebook, WhatsApp and other apps have given a sense of ease and a false sense of freedom to people to engage in clandestine relationships. This has destroyed many families. Children are growing up seeing their parents spend long hours chatting with strangers neglecting their family responsibilities. Of course, you might call me outdated when I say so. But I prefer to be labelled than to stop saying the truth. Let me repeat again, this is a dangerous aspect of mobile phones.
That is about demolition.
Yet another negative of mobile phones is the damage it does to one's body in the long run. Whether radiation is causing harm or not is still debated. But today we find people engaging with their mobiles with heads bowed down. There are people who injure their necks and back and wrists and eyes and ears because of long use of mobile phones. How can I fail to point out the great number of accidents caused by people using mobile phones while driving.
That is about destruction.
Finally, what about the market influence of mobiles? Why is there such flashy media hype about new mobiles arriving at the market? Why is it that even selfies, a kind of social disease,  are made the stuff of advertisements? It is amazing to see how people get so choosy and obsessed with gadgets. Mobiles beyond their functionality and variety of uses often becomes a style statement. It becomes synonymous with a man's purchasing power and social status. Gadgets and their possession is a terribly deluded way to compute one's attempt to define the meaning of one's life.
That is about display.
Let me once again note the four words related to the negative influences of mobiles: Distraction, Demolition, Destruction and Display.
Now that both sides have been heard and let me conclude.
None of us today can afford to avoid mobile phones. But certainly we can ensure that mobile phones are our servants and not our masters. We can fix boundaries for the time we spend with mobile phones; boundaries that should not be stretched or crossed. We can then live with dignity with the assurance that mobile phones serve our cause and that they will not dictate us to a life of bondage and slavery and unending boredom with so called entertainment.
Choose life and not death! Thank you.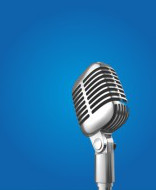 "Watch out! Be on your guard against all kinds of greed; a man's life does not consist in the abundance of his possessions." — Jesus Christ (Luke 12:15 Bible)