Are you facing giants in your life? They can either kill you or make you strong if you fight and conquer them. The choice is yours. If you decide to fight, here are a few simple steps to remember when you face giants in your life. By the way giants refer to the BIG problems you are facing.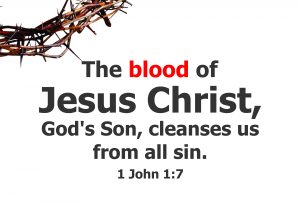 Some of the names of giants might be familiar to you like fear, worry, laziness, discouragement, depression, suicidal thoughts, feeling like a failure, financial difficulties,  wrong habits, career or marital problems and the like.
The first thing is to realize that every person fights a giant at some point in life. No one is exempted. Your giant might appear small to another; but to you the giant looks imposing. Don't let that discourage you. The truth is that giants are everywhere and they are meant to be conquered.
The second thing to remember is that God is willing to help you. When you feel powerless, weak, and without strength; look to God for help. Your prayers are never lost. There might be delays; but God will answer in his wisdom with what is best for you. So trust him to conquer the giants in your life.
The third thing to remember is that giants always fight back. They never give up easily. So don't expect an easy victory. Like the classic David and Goliath fight; the odds might be overwhelmingly against you. But then it was a simple stone slung in faith that felled the giant. Don't fear when giants advance against you; you can conquer them if you face them with boldness and courage that the God-confidence you have gives.
Fourthly, remember that giants are meant to make you grow in your faith in God and to have courage in your character. Without giants you always will remain feeble unable to face the realities of life. So one of the best ways to face giants is to thank God for them and cherish the opportunity you have to graduate in life. Conquering giants will not only make you strong; but also inspire others to fight and conquer giants in their lives too. Believe it.
Finally, face giants with hope. There is nothing like  hope that keeps your spirit bubbling and buoyant in your fight against giants. Hold on to hope even when the progress seems snail-pace slow. Don't lose heart over repeated failures. Simply get up and fight again. You might get hurt but the victory is yours. So get up and conquer the giants that threaten you today.
Read Conquer the Giants in Your Life on LinkedIn