Are you in the habit of postponing? Then know that time is the stuff life is made of and laziness is the lover that steals it.
Worry steals away our valuable time. On the other hand planning helps to utilize time effectively. So many people dream of doing big things in life. This is mostly wishful thinking. Instead those who really want to do something meaningful in life make use of small chunks of time.
For effective utilization of time create good habits. Say No to all distractions. Work against deadlines and work towards your dreams and goals.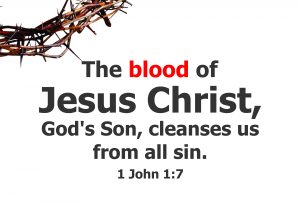 The greatest thief of time is procrastination. It is the thought that I will do it later. Sadly, tomorrow also the same pattern is repeated. Therefore keep in mind that time is the stuff life is made of and laziness is the lover that steals it.
Yet another enemy of time is the thought that my life stretches long ahead. But who knows what awaits you at the next turn. Many people marry laziness before they even grow up. Such people who sleep in the embrace of laziness won't even realize it when the very bed they sleep on is snatched away from beneath them.
A man or woman of action plans and acts as if there is no tomorrow. They always audit how they are making use of available time today. One of the best ways to utilize time is to have a sense of purpose. Those who are sent on a mission never while away their time. They know they are on duty. They are conscious that many others are depending on them to do their assigned task well.
A simple way to manage time is to allot a chunk of time for a particular task you are attempting. That will compel you to plan how to use that time. The threat today to proper time management is our own slavish mentality towards mobile screens. It is a great stealer of time. So be aware and alert that time is the stuff life is made of and laziness in life and additction to the mobile screen are lovers that steals it.
To those who regret time lost in the past and of having wasted their lives without doing anything worthwhile, there is an astounding promise of God to hold on to: "I will repay you for the years the locusts have eaten!"1
Finally, let me end by saying each second is like one drop of water dripping away from that leaking tank. However hard you try, you cannot increase the size of the tank nor fill it with extra water.
Ultimately, the size of the tank you have given is known only to God. And he allows it to leak one second at a time. The moment it leaks it evaporates. Therefore make best use of available time!
"Time is too slow for those who wait,
too swift for those who fear,
too long for those who grieve,
too short for those who rejoice,
but for those who love,
time is eternity." — Henry Van Dyke
1 Joel 2:25 Bible
Motivational Speech: You Can Rise Up in God's Strength Today!