There are moments in life when each one of us feels the need of God to come and stand alongside with us as our Helper, Comforter, Guide, Counsellor and Friend. Listening to these songs can make God be real to you.
1. God Will Make a Way — Don Moen

2. Every Tiny Star That Twinkles in the Night Sky

3. O the Deep Deep Love of Jesus

4. God Will Take Care of You –Michael's Children Home

5. 10000 Reasons (Bless the Lord O My Sou) — Matt Redman

6. The Love of God

7. "My Life is in Your Hands" sung by the Brooklyn Tabernacle Choir

8. Because He Lives I Can Face Tomorrow — Virtual Choir

9. Softly and Tenderly — Sounds Like Reign

10. Love Lifted Me | Acoustic | Encounter Music

11. Take My Hand Precious Lord — Jim Reeves

12. What a Friend We Have in Jesus

13. Just a closer walk with thee – Patsy Cline And Willie Nelson

14. One Day at a Time — Lynda Randle

15. It Is Well With My Soul

16. The Lily of the Valley

17. May the Good Lord Bless You and Keep You

18. Count Your Blessings

19. Create in Me a Clean Heart

19. Whispering Hope — Willie Nelson

20. Jesus Loves Me This I Know — Joey + Rory

21. Fear Not I Am With Thee

22. O God Our Help In Ages Past

23. Showers of Blessing

24. Faithful One — Cliff Richard

25. Your Love Broke Through — Keith Green

26. Virtual Hymn "The Comforter Has Come" by Melharmonic Virtual Choir

27. Blessed Assurance Christian Worship Song (with Lyrics) written by Fanny Crosby

28. How Deep the Father's Love for Us – Stuart Townend

29. Under His Wings I Am Safely Abiding

30. Great Is Thy Faithfulness

31. Love from Heaven Born Tonight — A Lovely Christmas Song for Children

32. Abide with Me — Abide With Me – Beating the Retreat 2020 – Republic of India

33. Nearer My God to Thee — André Rieu (live in Amsterdam)

34. God be With You Till We Meet Again (Russian version)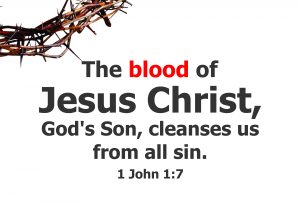 Joyous Songs on the Resurrection of Jesus Christ Our Blessed Hope
Meaningful Songs on the Cross of Jesus That Can Help You Find Strength in God
Tips for Compering 7 Great Songs of Christmas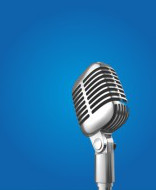 By the Rivers of Babylon: A Song of Hope in a Long Night of Captivity!