Children love gifts. They look forward to receive gifts during this time of the year. In fact, it is this sense of expectation that makes Christmas special.
It is said that there was such a sense of expectation in the air during the time of the birth of Jesus. His coming meant that God came down to be with us. In a special sense God came near to us in Jesus.
Yes, he came for you and me!
The great distance between a holy God and we sinners was bridged in Jesus. It was as if God were saying "I want to be friends with you!"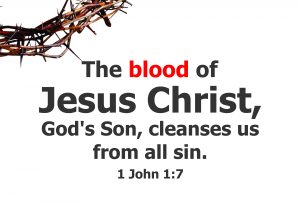 Yes, he came for you and me!
Therefore the gift of Christmas is about the presence of God with us. It is a gift that was given with an everlasting love. Because of this gift, life puts on a new meaning:
There is someone to walk with you even along lonely roads when no one walks with you.
There is someone who deeply cares for you even when friends betray.
There is someone who says, "I will never leave you nor forsake you" even if your father and mother forsake you.
So here is a gift you are given for free. No need to read the price tag. It is beyond our ability to pay. I am talking about the ultimate sacrifice Jesus made on the cross where he shed his innocent blood for the sins of all.
Therefore let us celebrate Christmas by thanking God for his indescribable gift—the gift of God's Son Jesus!
Read The Gift of Christmas on LinkedIn
Remember my dear friends; he came just for you and for me!
Featured image courtesy: Photo by Karolina Grabowska: Pexels.com | Happy Teenage Girl Receiving Christmas Present.