Respected Principal, honoured guests, beloved teachers, and my dear friends,
Good morning to one and all.
Let me first of all thank God as well as the Principal of the School for giving me this opportunity to speak to you on Christmas. I wish to talk to you about the meaning of gifts during Christmas.
Christmas is a beautiful time of the year when family and friends come together. And gifts are exchanged. One group that is always excited at Christmas are children. This is because children love gifts. They look forward to receive gifts during this time of the year. In fact, it is this sense of expectation that makes Christmas special.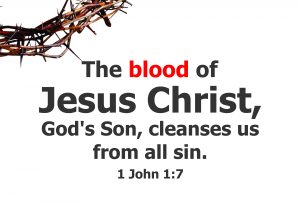 Let me tell you how gifts can make Christmas special. There was a lovely young husband and wife who were poor. Both of them, Jim and Della, loved each other dearly. As Christmas came near both of them secretly thought about gifting each other with a lovely Christmas gift. But they did not have much money.
Della had long and beautiful hair. So Jim thought of buying her a beautiful hair clip. Della saw that the strap of Jim's watch was broken. So she thought of buying him a watch strap. And on Christmas Eve both of them wished each other Happy Christmas and gave the gifts to each other.
But children there were tears in both their eyes. Do you know why? It was because Della had cut her long hair and sold it to get money to buy Jim a watch strap. And Jim had sold his watch to buy Della a hair clip.
This spirit of sacrifice is the true meaning of Christmas as this classic short story from O. Henry highlights. Likewise, it was not easy for God to send his Son Jesus to this world. It was a sacrifice. The Bible says, "For God so loved the world that he gave his one and only Son that whoever believes in him shall not perish but have eternal life."
Therefore let us celebrate Christmas by thanking God for his indescribable gift—the gift of God's Son Jesus!
Remember my dear children; he came just for you and for me!
Let me also tell you the story of a young boy who was an orphan. He was poor. During Christmas time he used to go to the street and watch the lovely gifts displayed inside shops. He would press his nose against the glass to have a closer look.
But he was sad because there was no one to give him a gift. One day, he saw a small cat on the road. He also saw a car coming against it. On seeing this the boy jumped in front of the car and saved the cat. But the car hit him. And he was taken to hospital.
There was a good nurse who took care of him. On Christmas day she gifted him with a toy. The boy opened the packet and found a toy train inside it. The nurse asked him, "Do you like it?"
The boy with great joy cried out: "There is no glass between." Saying so he put the toy train close to his heart. See how happy he was when he had a toy for himself.
Dear children, may God gift you with the real joy of finding Jesus this Christmas. So that you too can say with this boy, "Now there is no glass between;  I too have found the true joy of Christmas."
Finally, during Christmas time we remember the journey of the Wise Men who came from far way to worship baby Jesus. They had seen a star and travelled from far away to meet Jesus. And when the star led them to Jesus, they gave gifts of gold and myrrh and incense to Jesus. That is why in remembrance of their act of worship we also give gifts to each other during Christmas.
So think about it. When you meet Jesus, what will be the gift you wish to give him? I am sure Jesus will be happy to see your love towards him more than anything else. So try to love Jesus more this Christmas.
Wish all of you a blessed Christmas and a prosperous new year. Thank you.