At the World Athletic Championships Oregon 2022, the mascot, Legend the Bigfoot, photo bombed Sydney McLaughlin while holding a sign saying: "World records are my favorite food." She had won with an incredible time of 50.68 seconds in the 400 metres hurdles which people have compared to the legendary Usain Bolt's World record of 9.58 in the 100 metres. McLaughlin had earlier said during her Tokyo record-breaking olympic win in 2021 that:  "What I have in Christ is far greater than what I have or don't have in life."
Gold medalist Sydney McLaughlin: 'What I have in Christ is far greater' than anything else
Having said that let me just sketch how records are born.
Records as favourite food don't happen without hard work, sacrificing a lot, avoiding distractions, a coach's help, and training till you think you can do no further.
Records as favourite food do happen when you focus on giving your best, aspiring to better your performance, and looking forward with eagerness to face the fiercest competitors you have in the field.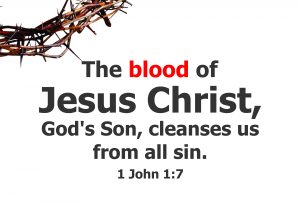 Records come and go, and you create a legacy by breaking records and making new ones. But when you see them in the perspective of eternity; such glories are for the moment and they will fade away with time. There are things that matter most and that is what Sydney McLaughline referred to; having a personal relationship with Jesus and knowing him as Saviour and Lord.
It makes sense when one sees life as a race and your goal is to finish well.  For that matter, how many world record holders do you remember from former years? Very few; is it not? That's all about earthly fame and glory. But earning praise from God at the end of your life's race is to get a crown that will not perish, spoil or fade. So do not run aimlessly, but run so as to win the prize.
Featured image courtesy: Athletic Federation of India Tweet
Read also on Sydney's struggles with fame and her triumph through her faith in God in this article in the Indian Express: Sydney McLaughlin and the Toxicity of Fame
A Champion's Mindset: Raise Your Game to Highest Performance
Tailpiece: When 400m hurdles for the first time was introduced in the Olympics at Los Angeles in 1984, the Malayali P. T. Usha from Kerala, India, known also as the "Payyoli Express," lost the bronze medal by 1/100th of a second. It was a race which all Indians remember for that heart-break. In that race the runner who came first was Nawal El Moutawakel from Morocco and she had won gold after clocking 55.42 in that race. 38 years later Sydney McLaughlin's time is 4.74 seconds better.