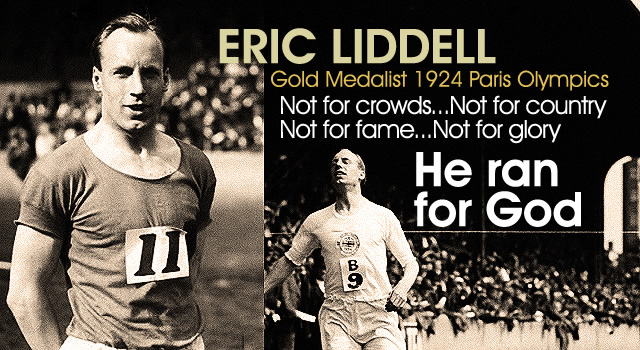 This post is dedicated to the memory of Eric Lidell, the Flying Scotsman, who won the gold medal in the 400 metres race in the 1924 Paris Olympics. His athletic achievements have been chronicled in the Oscar winning movie Chariots of Fire which was released in 1981. Eric Liddell refused to run the 100 metres, the event he was expected to win, because the heats were scheduled for a Sunday, the day he had dedicated to worship God. He was called a traitor in his country but he cared more for the honour of God than winning a medal for the king.
Even though Eric Liddel had turned his back on his favourite event, he focused on the four hundred meters and trained for it. At the start of the finals of the event he went around shaking hands with all his competitors. And then, as shown in the movie, someone ran to his side and placed on his hand a folded square of paper. As he unfolded it, he found these words written on it: It says in the old book, "He that honours me, I will honour." It was a verse from the Bible. And when the race began, Liddell starting from the outer lane simply ran fast as if he were running for his life. And came out first in world record time.
A little over a year, he just disappeared from the limelight by going to China as a missionary teacher with the good news of Jesus, to the land where he was born to missionary parents. During the Second World War he was interned in a camp by the invading Japanese and was held in a compound which housed more than one thousand five hundred foreign residents of China. He spent the rest of his life by having Bible studies, taking classes on chemistry for the youngsters there, organizing games for them, and even carrying water for the sick and the elderly. He died of an inoperable brain tumor at the young age of 43. His body was buried and a simple wooden cross put up with his name Eric Liddell written with boot polish.
Eric Liddell's life has inspired many athletes including some gold medal winners in the Olympics in later years. I have dedicated this podcast to his memory because of the tremendous inspiration his life has been to me. May his life be an inspiration to you too to run the race of life well and finish on a note of glory.
World Records Are My Favorite Food: Featuring Sydney McLaughlin
Run! Life Is a Race!
If life is a race, you have to run. Staying still is not progress. It does not matter if others get distracted and do not focus on the race. You need to keep on running forward.
If life is a race, the destination is ahead. You cannot run if you keep looking back. An occasional backward glance can help you know how much distance you have covered already. But look ahead and run. Forget the past.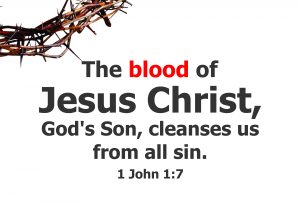 If life is a race, you have to run with patience as well as perseverance. Train yourself early to endure hardships. Then you can discipline yourself to run the long distance of life.
If life is a race, you should know the goal towards which you run. Otherwise it is a meaningless run. Run so as to win the prize.
If life is a race, at some point joy comes from helping others to run and succeed in life as well. Even though you run to win, many of your friends need your encouragement. Remember that.
If life is a race, and you did not know it, there is still time even though time is short. The one who starts late still has a chance to be rewarded. So it doesn't matter if you were slow to start. Success comes even to those who started late.
If life is a race, make sure that you finish. Do not yield to despair or be discouraged. Be strong. Know that God will act for those who trust in him. He will bring to completion what he has begun to do in your life. There is glory awaiting you beyond the finishing tape!
Can You Make a Bolt for the Finish Line with Bricks on Your Head?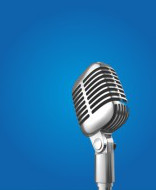 "Let us run with perseverance the race marked out for us"– Hebrews 12:1z Bible.
"But one thing I do: Forgetting what is behind and straining toward what is ahead, I press on toward the goal to win the prize for which God has called me heavenward in Christ Jesus." — St. Paul (Philippians 3:13, 14 Bible NIV).