When hearts are wedded in love, heaven rejoices.
Let me congratulate the newly wedded couple on this joyous occasion. Our prayers are with you. We share your joy along with your parents, relatives, teachers, and friends.
I take this opportunity to remind you that life ahead is an adventure. It will have its twists and turns. If you can look up to God in prayer and be thankful to him for the gift of each other, then difficulties can be overcome together.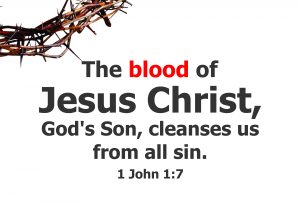 I ask of you to look back at your past as two streams flowing from two different sources. Today, in the sight of God and his people, you have merged into one.
Both of you bring with you the goodness of your faith, the finesse of your godly upbringing, the refinement of your education, and the learning experiences of your workplace. Now they all will mix, blend, and flow together united in love. Therefore, remember you are no longer two, but one!
Today, you are surrounded by all of us. For a few days and weeks it will be a time of hectic visits to the homes of your relatives, the joy of being together, opening of gifts together, looking at wedding photos and videos, and camping out in far away locations.
It won't be long before you get back to work and the dull routines of life. Then the initial excitement wears off.
At that time, remember to respect each other, celebrate differences, appreciate each other, be kind to one another, say "sorry" and "thank you" without fail, forgive each other, and move on in life together.
Let me remind you that family is God's creation. In all weddings we find a mirroring of that first wedding God solemnised in the Garden of Eden.
In the beginning, he brought Adam and Eve, a male and a female, and joined them together and blessed them to be fruitful. He wanted children to be brought up in the loving atmosphere of a family.
Therefore, when children come along the way, cherish them as God's gifts to you. Give them the gift of your time and undivided attention. This is your greatest priority. And the greatest responsibility on earth God has given you.
Finally, let me remind you to love each other passionately. The secret is to fall in love again and again. Don't take each other for granted.
May you live long and see God's goodness in your family. May God shine his light upon your paths. May his wisdom guide all your decisions.
May you find his peace rule your hearts when conflicts abound. May each one of you be completely satisfied with each other.
May no distraction tear your heart away from your loved one. May God give you the grace to remain faithful to each other till death parts you.
Above all, I wish you lasting joy and happiness and the abounding blessings of God on your married life. Amen.
The Science, Maths, Vocabulary, and Art of Love in Marriage!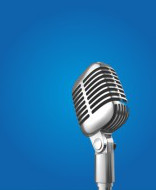 —
"Love is patient, love is kind. It does not envy, it does not boast, it is not proud. It is not rude, it is not self-seeking, it is not easily angered, it keeps no record of wrongs. Love does not delight in evil but rejoices with the truth. It always protects, always trusts, always hopes, always perseveres. Love never fails."
— 1 Corinthians 13:4–8 Bible (NIV 1984).
"Marriage is to be held in honor among all, and the marriage bed is to be undefiled" — Hebrews 13:4 Bible (NASB)