If I ask you not to worry, then you will start worrying about how not to worry. That my dear friends is how deeply worry is built into our thinking.
It is easy to say, "Get rid of worry." Practically it is difficult to achieve. But it is important that we try.
There are three helpful thoughts on this.
First of all, we all fail from time to time in our attempts in trying not to worry. That makes us all equal and we are all in the same boat too.
Secondly, we have seen that children born into a loving family don't worry about what they will eat or drink or what they will wear. They know that their parents take care of all that.
Therefore it follows that the best way to counter worry is to belong to a loving family. Then our needs will be taken care of. But still you have the choice of worrying about all that you don't need.
Again, the third thought is that most of us worry about tomorrow. It is such a killer disease. That is why Jesus asked us to learn a lesson from the birds of the air. He said that they don't sow or reap or collect food in barns. Yet their heavenly Father takes care of them.*
Yes, through this example, he was trying to get our attention to the fact that it is a complex daily process, worldwide in scope, that God is seeing to everyday without fail.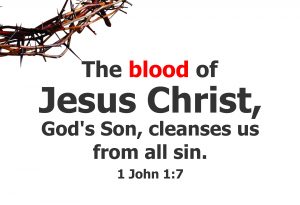 But that is not all. He asked a question, "Are you not much more valuable than they?" This is another way of asking, "Don't you know that you are my child and you belong to me because you put your trust in me? Will I fail to meet your life's daily needs when I've taken care of your eternity?"
That in no way means life is going to be easy.
That in no way means there won't be sickness, hurt in relationships, or financial difficulties.
That in no way means you won't face any difficulties in your career.
But what it means is that your Heavenly Father knows what your are going through; his watchful eyes are on you; and he will provide what you need at the right time of his choosing.
Let me end by saying that you should not try to live tomorrow today. The pressure of today is enough. Therefore do not worry.
—
Related Posts: You Need Not Worry Any Longer About How to Choose a Topic for Your Speech
—
*Matthew 6:26 Bible
"God cares for you, so turn all your worries over to him"
— 1 Peter 5:7 (Bible, Contemporary English Version)
"And when I was burdened with worries, you comforted me and made me feel secure"
— Psalm 94:19 (Bible, Contemporary English Version)

"Worrying is carrying tomorrow's load with today's strength- carrying two days at once. It is moving into tomorrow ahead of time. Worrying doesn't empty tomorrow of its sorrow, it empties today of its strength." — Corrie Ten Boom
Jesus Christ of Nazareth