Hi friends,
We all know the story of the greedy fox. Therefore, today, let me tell you something about greed. [Click this link to listen to the BPPS Podcast of this speech on YouTube.]
First of all, greed makes you blind to true love. When greed takes over; people become willing to tear apart blood relationships. Remember this is just for some material gain, wealth, money or inherited property. What a sad situation it is!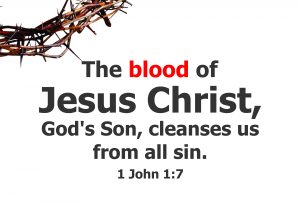 Secondly, greed makes us worship money and wealth. Dear friends, only God alone is worthy of our adoration, praise, and worship. But greed makes us forget that. And we start to bow down in front of greed.
Thirdly, greed can make you grab all you want; but at the end of the day you'll be left with nothing. Remember, how Alexander the Great had the wisdom to ask his friends to put two holes in his coffin through which his empty hands could be put outside of it for all to see and think. He had conquered a large part of the world. But he was taking absolutely nothing with him when he died.
Finally, greed can make you a monster. Many angels at heart have become ruthless when they had allowed greed to take control of their lives. Values like love, compassion, mercy, and kindess disappear from the lives of those who are greedy.
Therefore my friends, stay away from greed. Let the story of the greedy fox remind you to stay away from greed. Let me conclude with the words of Jesus Christ: "Watch out! Be on your guard against all kinds of greed; a man's life does not consist in the abundance of his possessions."1
Thank you.
1Luke 12:15 Bible NIV 1984.
Featured image courtesy: Amanda Frank (Unsplash)