Online classes have changed the way children learn. It has also given rise to the practice of fashionable cheating. It is considered smart; but is it?
Many parents without second thoughts help students, especially young children with answers. And children get good marks. Parents are proud and children are happy.
But what are the consequences of this?
First of all, truth no longer has any weightage in the mind of the child. He or she is shown by example that it is ok to cheat by his or her parents who are most likely their primary role models. In this situation, how can you expect a child to grow up without resorting to greater malpractices in future?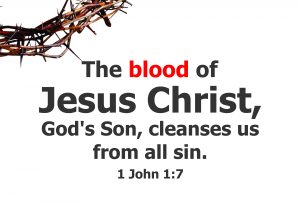 Sadly, honesty is the best policy will remain in this growing up generation, a proverb to be recited and not to be practised.
Secondly, children will grow up thinking that getting full marks is quite easy if one is smart enough to invent ways to cheat. He or she will never be able to appreciate an objective evaluation whenever that happens. A child under the present fashionable cheating contexts grows up with no understanding of how to cope with mistakes, failures, criticism, rejection and unfavourable comparisons too.
Sad to say, a child grows up with a false estimate about one's own intelligence and academic knowledge.
Thirdly, parents need to remember that children will grow up soon. They will learn to stand on their own feet. The Internet will become a gateway for them to a virtual world where one's safety depends much on self-discipline. A child growing up learning fashionable cheating will soon master the craft of doing more tricks online that can bring real heartache for everyone concerned.
In all earnestness let me say that then it will be too late to correct.
Finally, what many parents are not aware of is that online video conferencing or online classes are tricky. Sometimes there can occur unexpected bugs. While they think that audio is mute, it actually might not be. When they help children write exams the instructions they give and the answers they whisper to their children are all heard by many. Many teachers might even be able to know which child is being helped. In this context, does fashionable cheating sound nice to you?
Let me conclude by saying that it is ok for parents to desire that their child get good marks and full marks whenever possible. But let that happen without sacrificing character and integrity, truth and honesty; for these are the essentials for a solid foundation for their child's future. So dear parents, say No to fashionable cheating during online exams for the sake of your children.
1 Minute Speech for Children on Respect