The first thing you need to be clear about is where and how your plane is going to land. Your audience will not like it if you go around in circles indefinitely and without purpose at the end of your speech.
Imagine you telling them, "That's all" at the end of your speech. It is like the panic announcement over the loudspeakers after you have fastened your seat belts. As you eagerly await the landing; it is as if the Pilot announced, "I don't know how to land this plane!"
So make sure where you are heading your plane to.
In case you want people to remember something after you stop speaking, you can try something like: "Let me end by reminding you once again that cleanliness is next to godliness. So if you find bits of paper lying on the floor making the place untidy, make sure you pick them up."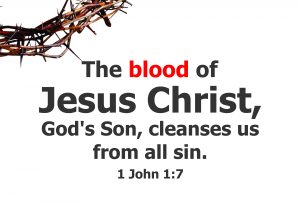 In case you want to quickly recap the main points you said, that is also a good idea especially if it is an informative speech: "My dear friends, let me conclude by summing up all that I said about reading. Reading gives you knowledge, reading gives you entertainment, and reading never fails to inspire you."
If you want people to go home thinking about what you just said in your speech, just give them a thought to think about and ask them to think about it: "Now let me end by asking you, 'Would you like to stay where you are and be like a frog in the well; or would you like to travel the world and have a taste of different cultures, manners, customs, and foods of the people all over the globe? Think about it."
If you wish people to take immediate action, urge them to do something about it at the earliest. Right now if possible: "My dear friends, the simplest steps to save water and electricity is right at your finger tips. When you step out of your home, just go to every room and check if all lights and fans are switched off. If not, switch it off. Similarly make sure no taps are dripping. Close all taps. It is that simple. Do it now, do it every day."
If you want to impact people make a thundering landing and crash into the nearby building in fire and smoke: "If not today, know that there is no other day. This is your last match. Go and play like you will never play again. And don't come back with your tails tucked between your legs. As a coach I have taught you everything I know. But play I cannot. Winning or loosing isn't everything; but today winning is all that matters. Get me that glittering trophy or go sell peanuts on the streets tonight. I will not accept anything short of victory."
You can go for a quote at the end if it ties up with the topic of your speech quite strongly. For example, if you are speaking on Father's Day, what General Mac Arthur said about a Father who builds up rather than tears down is a case in point: "By profession, I am a soldier, and take pride in that fact, but I am prouder, infinitely prouder, to be a father. A soldier destroys in order to build; a father only builds, never destroys. The one has the potentialities of death; the other embodies creation of life; and while the hordes of death are mighty, the battalions of life are mightier still. It is my hope that my son, when I am gone, will remember me, not from the battle, but in the home repeating with him our simple, daily prayer, our Father Who art in Heaven."
And don't forget how advertisers find a lodging place for their products in the hearts of millions; through that slogan or sound bite that grips thoughts and emotions. Something like Martin Luther King's "I have a dream," something simple and persuasive like Obama's "Yes, we can." Apple co-founder Steve Job's conclusion to his 2005 Stanford Commencement address, "Stay hungry, stay foolish" is a classic example of a sound bite that puts down its roots deep.
Yet another simple method to end is by going for a very short illustration or story. For example: A little girl was seen reading a book in a plane which had hit bad weather. Others around were tensed; some were earnestly praying for a safe landing. A man observed that there was no worry or anxiety on the face of a child seated next to him. So he asked her, "Little girl, are you not afraid." She replied, "Sir, my Dad is the pilot, and he is taking me home." Our trust in God our Heavenly Father should be like how this little girl trusted her Dad to pilot her home!
Finally, let me ask you not to make the mistake that millions of speakers make all the time. They start working on the introduction first. Then they work on the body of their speech. By the time all this is ready; they don't have time to prepare the concluding lines. So they decide to land their plane as lucky as it gets. So far in the history of flying planes and public speaking no one has landed safely without planning a safe landing to perfection.
Hope from now on you will have the end in mind when you begin!