Why is reading important? It is important because it is a habit that can make you a better person. Biographies of great men and women tell us that most of them became great because of the inspiration they got from reading books especially during their childhood days.
Books not only inspire us, but they also provide knowledge. Even though technology has brought in many changes to the way we read, it has only enhanced our ability to get connected to different sources of knowledge through reading.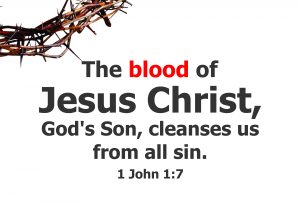 It is to be noted that reading exposes our mind to different cultures and languages of the world. It helps us to digest the best that different regions of the world like Asia and the Middle East, America, Europe, and Africa have to offer us. As our minds are exposed to such a wealth of ideas through reading, it helps us to communicate with depth of thought and a wide mixture of emotional colours as well.
Again, reading gives us entertainment. Novels, short stories, poems, travelogues, even comics and cartoons entertain our minds. It helps us relax. More than that it engages our mind in a way nothing else does. Our imagination is ignited when we read. We become co-creators of stories as we animate the stories we read in our minds. It is definitely a healthy exercise to the mind.
These are reasons why books have been treasured, and to create a habit of reading; libraries established. There are libraries in the world where ancient manuscripts are preserved. They connect us to our roots and are a window through which we are able to see the history of the world.
But then with the giant leap of technology has come digital libraries which place books at our finger tips. Therefore, with mobiles and tablets, reading can happen even while traveling. The one difference it has made is that instead of flipping through the pages of a book physically, we use touchscreens. Yes, the way people read has changed, but reading as a habit continues to hold sway in the minds of people.
At the same time, we need to be reminded that good books are a great investment. As Francis Bacon, the great essayist, said, "Some books are to be tasted, others to be swallowed, and some few to be chewed and digested." And in the words of the great poet, John Milton "A good book is the precious life-blood of a master spirit, embalmed and treasured up on purpose to a life beyond life."
Finally, some books can be like a beam of light lighting up your path ahead. In the Bible, we find the author of a Psalm assert this, saying,
"Your word is a lamp to my feet and a light for my path."*
Therefore, choose good books wisely. Make them your companions. And like good friends, they will give you counsel and wisdom when you need those most.
Elocution Competition Topic: Social and Humanitarian Changes Brought by the Pandemic Covid-19
Speech on How to Make Studies Interesting for Your Children
The Stranger with a One Line Haunting Message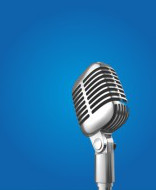 —
*Psalm 119:105