My best friend and I were standing outside our church premises talking. This was early 1990's.
Sunday morning it was. Time around 11:30am. From the footpath where we stood, suddenly we saw a man walking barefoot on the tarred road.
He was lean and thin. His eyes looked fierce and piercing. He had a slight beard, face weather-beaten, and hair raven-black. He was wearing a white shirt and dhoti.
He looked like a fiery prophet of old leaping straight out of the pages of the Bible to life.
He was looking at no one and speaking to no one; but simply walking ahead on the royal highway of the Trivandrum city just in front of Museum gate near LMS Compound.
Hanging from his neck were two cardboard placards on the front and back, one in English, the other in Malayalam.
It was written in bold black thick letters:
Prepare
to meet
your God
–Amos 4:12.
It was a silent fearless proclamation of a great truth. That man is destined to die once, and after that face judgement.1
Neither the intense heat of the day nor the traffic distracted the stranger. He kept walking on and on.
Pandemic Covid-19 the likes of which the world has never seen before triggered in my mind the memory of that lone stranger walking.
I wonder how long it will be before his message becomes real; frighteningly real?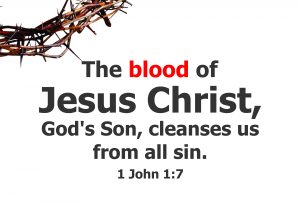 1Hebrews 9:27
"For behold, the day is coming, burning like a furnace; and all the arrogant and every evildoer will be chaff; and the day that is coming will set them ablaze," says the LORD of hosts– Malachi 4:1