It is amazing that prayer often comes last in the list when we are in trouble. Isn't it because we forget that we have a Helper who helps us to pray?
God knows that we faint when we have to stay awake and pray in the hour of our need. Therefore, he has sent into our hearts the Holy Spirit who will help us to pray.
Yes, there are moments when our hearts are too heavy that we are unable to pray. Then the Spirit of God, with groans and sighs which cannot be heard by our ears, lifts up our hearts to God in prayer. Those prayers are heard and answered, for he prays for us always according to God's will.
When such a person is given to us; what a gift he is! And like many other gifts that God has given us; we've forgotten him and treated him like a stranger.
Prayer can be a joy when the Spirit of God is called upon to help you pray. He will remind you of the promises of God, and give you the boldness to pray. He will counsel you with wisdom and knowledge to take action in answer to prayer. The Spirit of God helps you to praise when there is a spirit of despair clouding your heart and mind.
He helps you look to Jesus with unwavering faith. He will help you to stand at the foot of the cross and draw near to God crying out "Abba, Father," through the precious blood of Jesus. He will help you go to God's throne of grace with boldness and confidence; where Jesus now alive for ever and ever, is at the right hand of God interceding on your behalf.
He makes God's presence real to you. God's friendship warms your heart like a lit fire on a cold day when the Spirit of God makes your heart his home.
And when you read the Bible, he makes it come alive for you. The Word of God then speaks to you not as history but as truth and as the living words of God. Guided by the Spirit of God, its wisdom becomes the answers to your prayers; a lamp to your feet and a light to your path.
The best in prayer is that the Spirit of truth shows us how ugly our hearts really are; and burns away, if we are willing, all that is not pleasing to God in our lives. So let us pray that the Spirit of God come and search our hearts, and give us the courage to change.
Prayer is not limited by language, when the Spirit of God prays in us. God becomes real and intimate to us when the Spirit of God is called alongside like an advocate or friend to help us pray.Therefore, let us simply call on the Holy Spirit, the Gift of the Father in heaven, who was sent to us in the Name of Jesus, to help us to pray.
It does not matter if your life is like the valley of dry bones; for when the Spirit of God comes, the dry bones shall come to life in answer to prayer. So also, there shall be a revival of hope; a season of refreshing, and abundant showers of blessing, when the Spirit of God comes with mighty power like the wind, and with a mother's comforting love.
Mighty God he is, Lord God; yet gentle like a dove. He is grieved by our sins, and our cold,complacent attitude towards him.
My friend, will you give the Holy Spirit a chance; to make things right in your life? If yes, pray continually in the Spirit on all occasions with all kinds of prayers and requests.
Prayer is the language of love that brings together God and you; and the Spirit of God will not fail to bring you joy when you approach God in prayer.
You're not alone! For God will not leave you comfortless and helpless; but he has promised to come to you; the Spirit of God makes that promise true. Then the peace of God which Jesus had promised will be yours and mine.
Above all, it is the Spirit of God who makes the love of God pour out into our hearts like lights flooding a stadium at night.
"Oh, Spirit of God, come and light again that first love lost, anoint me with the oil of gladness, and restore within me the joy of God!"
—
Lavender Skies: Inspirational Free Verse Poem
"In the same way, the Spirit helps us in our weakness. We do not know what we ought to pray for, but the Spirit himself interecedes for us with groans that words cannot express. And he who searches our hearts knows the mind of the Spirit, because the Spirit intercedes for the saints in accordance with God's will."
— Romans 8:26, 27 Bible NIV 1984.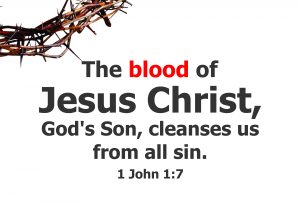 Link Page to Read Along Motivational Sermonettes and Speeches