Capturing attention of the audience at the beginning is one of the keys to successful public speaking. It is best illustrated in this incident1 recorded in the Bible.
At one point in time and history in a desert a bush caught fire. But this burning bush did not burn up. Becoming curious Moses went near.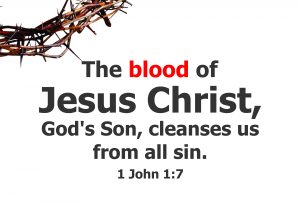 When God saw that he had Moses' attention, he called out, "Moses! Moses!" "Take off your sandals, for the place where you are standing is holy ground."
Moses shielded his face for he was afraid to look at God who had come down to speak with him in the flames of the burning bush.
God had an important message to communicate to Moses about himself as well as his plans for the exodus of his people from Egypt where they were in slavery.
But God wanted to capture the attention of Moses first. The burning bush thus became an attention-grabber.
For God was telling Moses that he had seen the misery of his people and have come down to rescue them.
It was a message of hope with a promise of deliverance. It was a message that God was coming down to set captives free with wonders, signs, and miracles.
But God chose to capture attention first before he would give his important message. The burning bush will never be forgotten.
Our introductions in speeches might never be this dramatic. Yet we cannot afford to forget that without capturing attention it is meaningless to try to communicate an important message.
And remember, especially when you are discouraged and downcast, God might be trying to capture your attention. Lift up your eyes, and look around; you might then be able to see one of God's attention-grabbers for he truly cares for you!
1Exodus Chapter 3 Bible