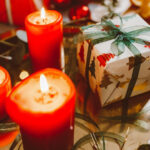 Respected dignitaries on the dais, beloved teachers, dear parents, students and all gathered over here, Good morning to one and all.
Ceremonies are part of our culture. Today we were privileged to be part of a great tradition of our College of Nursing that began with the impressive procession. We witnessed a coming in and a going out. In a sense it is this continuity that marked today's events.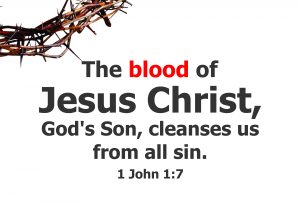 We welcomed the newcomers with the lighting of lamps signifying the privileged role of nurses as bringers of hope into a dark world searching for comfort and strength. At the same time we are expressing our confidence that those students who are passing out and graduating with flying colours will do this Institution, teachers, and parents proud in the days to come.
Let me prayerfully wish all graduating students a glorious career ahead where you'll be the channels of God's healing touch to a broken world.
Now as Principal of this Institution I stand here to express our deep sense of appreciation and immense gratitude to all those who made today's graduation and lamp lighting ceremony a memorable and cherished experience.
First of all our thanks are due to Rev. Fr. ………… the Director of our Educational Institutions who presided over this function. We are grateful to have had such an eminent administrator and a man with a vision and mission as our Director. His leadership is reflected in all developmental activities of our educational institutions. Thank you so much for presiding over this function.
Our chief guest of the day Prof. Dr….. the Controller of Examinations of our University is a person with an illustrious career in the medical field. We have been really privileged to have him here with us today. His inaugural address set the tone for the events of the day. It was appropriate that his gracious presence for the distribution of awards and certificates for academic excellence was a great encouragement to students in particular. Thank you very much Sir.
As I said at the beginning we are witnessing a coming in and going out. Both are momentous occasions in the life of newcomers as well as those who are graduating. To address both batches is a challenging task and in Prof. Dr. ….. Academic Dean, College of Nursing, we found a worthy person equal to the task. Her words of wisdom, practical tips, and encouragement were so much interwoven into the tapestry of today's ceremonies. We are grateful to you Madam for delivering the keynote address and also passing the light to freshers.
Bishop ……….. has blessed us with his gracious presence and words of wisdom. The thoughts he shared will remain in the hearts of all for a long time to come. We, especially the student community here, are much indebted to you for your priestly blessings. Thank you very much for bringing to this occasion a sense of the heavenly and for delivering the benedictory address.
The Oath taking ceremony is part of tradition and it is a significant moment in the life of a nursing graduate. I wish to thank Ms….., Nursing Superintendent, College of Nursing for administering the same.
Now I wish to thank ……. our Joint director who welcomed the gathering. His innovative ideas in the conduct of programmes and meetings deserve special mention as well. My thanks are due to Dr. ………….. Associate Medical Director and ………. our PTA president for their well-crafted words of felicitation.
A word of thanks is due to Ms. ………. of the previous Batch of Nursing of our College for presenting before us your reminiscences of life here at our college of nursing in such a lovely way.
I take this opportunity to thank all my colleagues who have laboured hard to make this occasion such a memorable one. To all parents and students, thank you for being part of our College of Nursing. We hope that that our association will continue in meaningful ways in future too.
A word of thanks to all in ways big and small contributed to the success and smooth conduct of this august function, thank you so much.
Finally I thank God Almighty for showering his blessing upon today's function and once again I thank each one of you gathered here today. Thank you one and all.
Three Magic Words Graduation Speech @ College of Nursing
Speech of Felicitation at the Inaugural Ceremony of Arts and Literary Fest