Hi Friends,
Loudspeakers blaring with appeals to vote for a particular candidate.
Banners, flags, and colourful posters waved by rallying masses.
Speeches spitting fire. Debates and arguments.
Motorcades and walks and marches.
House to house campaigns. Leaflets and pamphlets being distributed.
Candidates appearing on television.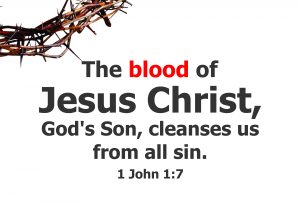 Well, here in these images that flashed across your mind's eye the gateway opens to your understanding of democracy. Let us forget the excitement of elections for a moment. And ask ourselves, What is democracy? Let us try to find out.
Freedom that brings responsibility, to borrow a thought from Nehru's Tryst with Destiny speech, is the bedrock of democracy. Its power is vested in people or as the word democracy literally means "rule of the people." Leadership that arises out of the people's will and mandate is what drives a democracy forward.
The right to free speech as well as the right to choose are fundamental to democracy. One way to look at democracy is the way oration of leaders have played in shaping history. Even the popular definition of democracy as "government of the people, by the people, for the people" is the concluding thought of Abraham Lincoln's famous Gettysburg Address.
Democracy thrives when there is a free flow of ideas.
It thrives when the dignity of individuals and their basic rights are upheld, preserved and cherished.
It thrives when oppositions are strong and bring forth constructive criticism of government policies.
Of course, where there are constitutions, the judiciary plays a significant and vital role in upholding the values enshrined in the constitution. When respect to the legislature, the law-making body of democracy is violated then it is the first step to the disintegration of democratic values.
The challenges of democracy are many:
The kind of corruption that is rampant in democratic institutions is phenomenal.
Criminalization of politics is another.
The dearth of women representation is an area of concern when half of the population is women.
Regional parties playing a kingmaker's role in national politics is not desirable as it weakens the national outlook.
The lack of political will in implementing beneficial policies is often seen when governments play vote bank appeasing politics.
These are some serious challenges faced by democracy. Even then much good has been done in terms of equality, justice for all, freedom of speech and religion, and inclusion of the weaker and marginalized sections of society into the mainstream of public life, education, employment and the like.
Again, the role of the media as shaping public opinion is worthy of consideration. That is why whenever a dictator takes over in a democracy his first act is to shut down and put a curb on all media. In this 21st century, technology in the form of internet and social media has made everyone capable of contributing their ideas and critiques. This has created greater visibility to politicians and also it acts as a deterrent as anything done wrong can instantly go viral.
Democracy is best seen when governments are voted out of power. It reminds great leaders and their political parties that ultimately it is people who reign and they are at best ministers or servants of the masses.
To conclude, there is no other better or satirical presentation of democracy than found in G. B. Shaw's preface to The Apple Cart. He says that "I am going to ask you to begin our study of Democracy by considering it first as a big balloon, filled with gas or hot air, and sent up so that you shall be kept looking up at the sky whilst other people are picking your pockets."
But not all is negative about democracy. What is now required is for people to become more aware and educated about the power of their vote; how important it is to exercise their franchise when they get a chance to do so.
Even as political slogans and sound bites still sway the hearts and minds of the masses;
even as the excitement and frenzy of campaigning takes over every few years;
the hope expressed by Abraham Lincoln will live on:
the "government of the people, by the people, for the people, shall not perish from the earth!" Thank you.