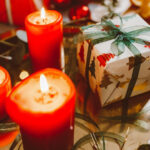 My dear friends,
The moment has finally come when you are called to act. It is not to do something great the call is; but just to exercise your rightful duty.
First, let me do a little bit of straight talk. You are given this time and opportunity to cast your vote. But before you decide it doesn't matter; let me ask you, "What if all think likewise and stay at home instead of coming to cast your votes tomorrow?"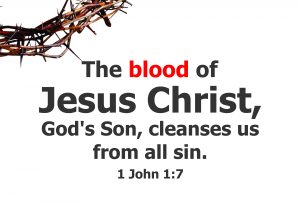 I know that your excuses are genuine. It is the rainy season and travelling in the cold moist weather is not pleasant. Maybe your thought is that it is Friday tomorrow; and if you choose to stay home you get an extended weekend. I agree to both those arguments.
But give me a minute before you make a final decision.
See friends, it is not a matter of winning or losing. It is about understanding that each one of you is significant. You will not come to know the power of your right to vote until your best candidate loses the election by just one vote!
Again, the right to vote, especially that of women, came about after a lot of struggle. Every single time you fail to vote you are counting the sacrifices made for obtaining this right as nothing.
Now that you know you cannot and should not miss your privilege to vote, let me ask again, "What is a college magazine all about?"
Is it just a report about activities in a year? Is it just about certain articles contributed? Or interviews with celebrities? Is it just about photographs? No. No. No. Not at all.
My friends, a college magazine is about memories. It is about nostalgia. It is the treasured collection of the most colourful, vibrant, and never-to-return time of your life. It will carry the whisper of the breeze as you sat chatting under the cool of the trees, it will have the dynamics of debates that sparked fire, it will hold the thrilling sensation of arts, cultural events and sports.
Above all this, the college magazine that I have in mind will be a brilliant display of the finest kind of student-teacher cooperation, team play, and coordinated effort for which our Campus is uniquely known for.
This is what I promise you. Some 20 years from now as you flip through the pages you will walk through the beloved corridors here, and of Time as well. Well, for those of you who love the digital version; it will be more of like an emotionally charged live revisit to your most loved alma mater.
So cast your precious votes in my favour. My worthy opponent has made tall claims to be elected. He deserves a chance. But did he deliver last year? He was elected the arts club secretary; wasn't he? We expected much, but it all came to nothing. Except a delayed and ill-timed inauguration there was just nothing. Do you want to vote him back to power again?
My dear friends tomorrow is your opportunity to vote for change. Let history record a massive turnout. Your confidence in me will be amply rewarded.
So friends, do not forget my name. I am no stranger to you. In all your moments of ecstasy, and in times of struggle I have been with you. You know that I have not run away from challenges; nor from standing up for your rights in your moments of disagreement with the management.
Do vote for change. With each vote in my favour, you will have the immense satisfaction of having made possible the most fantabulous magazine of our college ever. Thank you.