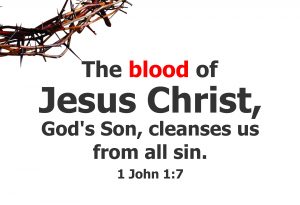 No one can forget the scene. On top a hill lifted up on a cross hung wounded and bleeding, Jesus, the Saviour.
You call him a good moral teacher, a divine healer, a worker of miracles or even a revolutionary. But this death he died for all mankind changed it all.
His arms that were stretched out on the cross is the welcome of God to all who would come to him. It is an invitation signed in the blood of his Son Jesus.
No one is excluded. No questions asked about your past. No forms to be filled out. The only condition is that you look to the Crucified One in faith. His innocent blood that flowed from his broken body has purchased your pardon.
Forgiven! You are freely forgiven! One day when death shall overtake you; you shall awake looking into his glorious face that once bled for you!
—
"But I, when I am lifted up from the earth, will draw all men to myself."
— Jesus Christ (John 12:32).
God Loves You! The 1 Minute Speech You Always Wanted to Hear!
Speech on The Meaning of Life
The Hope of Christmas
Short Speeches of Introduction, Welcome, Felicitation, Vote of Thanks
Teens Bible Hour Notes