#1. Know Your Customer's Needs Identify the market.
Know what will sell? Opening a fish shop near a school might not be a great idea; rather it might be great to go for a book shop which also sells stationery items. In the online world these don't matter.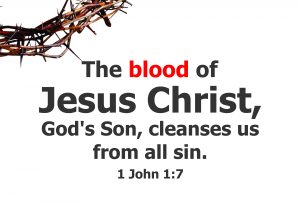 #2. Know Your Product There is no compromise here.
Be ready to answer questions, doubts, clarifications and objections that your customer might raise. Tell them about the product in a simple language even a child can understand (Avoid jargon.).
#3. Translate Features into Benefits
As a great salesperson, your work is to show your customer how a feature of your product is going to satisfy his need-basically how it is going to make him or her feel good, how it is going to make life or work easier for him or her.
#4. Know What Is Different and Unique About Your Product
It is quite natural for a customer to think why he or she should opt for your product from among the competition. If you as a great salesperson can show your customer what is that one thing (if not more) that makes your product worth the buy and better than your competition (In convincing your customer thus, do not bad mouth your competition; that is unfair.), you can sell!
#5. Find a Point of Agreement
There will be differences of opinion and disagreements to what you tell your customer. But your primary role as a great salesperson is to help your customer see that there is something important in what you said that he or she also fully agrees to. Then build on that point of agreement.
#6. Keep Options Open
Selling even when understood as a scientific step by step process is more of an art. A sense of timing plus being flexible to certain suggestions made by your customer can certainly win you a sale. Always offer choices; be creative in offering something free, surplus, bonus points, coupons etc. Bring in value addition to the customer.
#7. Never Get Bored of Telling About Your Product
Always keep in mind that your customer is always a new person listening to your sales talk. You should show freshness, creativity, enthusiasm, and confidence while you give a sales presentation. Never lose your excitement about your product simply because you are presenting the same stuff time and again.
In conclusion, remember to be sincere. Do not forget to ask the customer if something is needed for someone else–a child or an elder–in the family. There is no need to manipulate, trick or deceive.
Be open, honest and having the best intention regarding customer's interest in mind even when you negotiate. It is your sincerity that will connect with your prospective buyer more than anything else.
Go sell! And remember to close the sale with a customary thank you, have a nice day, and a smile.