This is a moment I knew would come. It tells me that my memorable innings here as Coach is coming to an end.
Looking back I see the climb up from the deep valley of defeats to the cloud covered mountain tops of triumph and victory that we are in right now.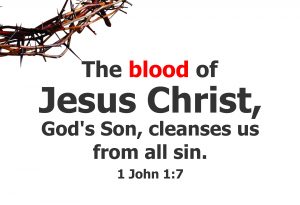 I am thankful to God to have led such a talented team on this journey of transformation. This change was never easy. It challenged my abilities to the limit and tested my perseverance to the breaking point. But all of it had a purpose–to enable you to win; to face life with confidence and to engage in your assigned tasks and roles with a professional killer instinct.
As I look back I see that this journey was a learning process not only for you; but more so for me. I learned to be more compassionate even when making no compromise on matters of discipline. And let me tell you, that balancing act was never easy.
At the early stages of my tenure here, many of you did not believe that you had the potential to be winners. Instead you mirrored what your critics said. You voiced aloud the negatives that others whispered in your ears. But seven years ago it was that first round match in the University stadium that changed it all.
It was then that you defeated the reigning champions and made history. Suddenly, you knew that hard work was paying off at last. The realization that your game plan, your capabilities, and your thirst to win was no less than the world's best hit you like a tidal wave. We never looked back after that; did we?
Now it is time to say goodbye. If you ask me, what did I lack here, the answer is nothing. Some things in life are not decided by logic, but by the dictates of the heart. The constant travel, the quality time I put in for this team not only during performance but all through our motivational training sessions meant that I had to sacrifice somewhere.
That I did with all my heart. Today I step down because I know with certainty that you can go ahead without me. You are getting a young man who has graduated at the highest level of this game to take you to greater heights and ever increasing glory.
And now I get time to spend with my wife and kids. As I read somewhere, "Children are not the people of tomorrow, but people today." If I win all the trophies and tournaments in the world with you and fail in my duty at home I sin against God and my family who deserve the best I am capable of. After having taught you to be the best how can I fail to set you an example in the arena where I cannot afford to lose?
The band is playing; the flags are fluttering; and kids are playing football here in the ground. But to me, it is time to walk away; to say goodbye with the knowledge that I have done my best; and by the grace of God have brought to the limelight a few who otherwise would have dwelt in the shadows; undiscovered and not valued.
So with a thankful heart, let me say goodbye. It breaks my heart to think that I will not walk with you one more time to these grounds that holds so precious memories to me. But that is how life is. The show has to go on; the torch has to be passed, and new leadership has to take over.
Thank you one and all for all the support you gave me over the years.
—