Leadership has more to do with what happens on the inside of you. Focusing on external appearances and creating an aura of power, dominance, and aggressiveness doesn't last.
There are three handles or keys to effective leadership.
One, being true to yourself.
Two, being true to your work.
And three, being true to the people you lead.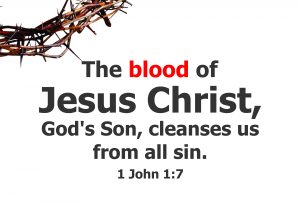 First of all, being true to oneself is all about leading by example. The world is fed up with people who speak one thing and act differently. If oneness can be achieved between your words and action, then people get a unified message from you. That is what influences and impacts people. All other externals like power dressing, though it has merits, falls short.
Let me state once again that integration between speech and action is the first key to effective leadership.
Secondly, being true to your work is about being called to lead. Now what do I mean by that? It is about understanding the responsibility vested on you. And periodically evaluating whether you are doing justice to your calling as a leader. This kind of self-examination leads to understanding shortcomings, blind spots and weak areas. An honest attempt can then be made to be back on track.
Let me remind you that when you fail to put yourself under the magnifying glass; you lose the chance to measure and control. So the second key to effective leadership is accountability.
Thirdly, being true to the people you lead is about having sensitivity to the needs, hopes, dreams, and aspirations of your team or followers. See, leadership is all about people. They look up to you. They expect much. Often the masses, especially in democratic set-ups lament the mismatch between what leaders promise and what is delivered. A leader who has a heart for people will labour with sweat and tears; and with all his heart and mind to make better the lives of those he leads.
Let me emphasize once again that hopes and dreams are the stuff human life is made of. So guarding the dreams and hopes of people from being smashed is the third key to effective leadership.
Now there might be dynamics of effective leadership that I cannot cover in this short speech. But holding on to these three vital points, namely, integration, accountability, and being the guardian of the hopes and dreams of people can make a positive difference in the way you lead.
Leadership is no easy game. But when you get a chance to lead; do it with a sense of purpose and dignity. The world will be a better place then because of the light you were able to shine!