Christmas is a beautiful time of the year. It is a time we remember the birth of Jesus in a manger in Bethlehem two thousand years ago.
In his birth, there is the story of God's great love for the whole world. Though his birth came about in a small town, the everlasting love of God was painted on a huge canvas. Not only was the love of God wide enough to encompass the whole world; it was and still is very personal as well.
The thrust of the Christmas story is that God became man. He came to be with us as one who could be seen and touched and experienced near.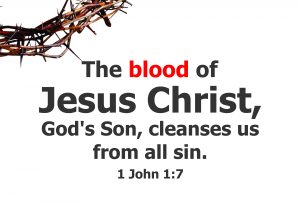 Secondly, in the birth of Jesus, there is the idea of a precious gift being given. But it was not what people of those times had expected. They had expected a mighty king. Instead came a baby who simply identified himself as God's gift to the world.
Christmas is made beautiful by this sense of disruption. We do not always get what we hope for. Sometimes even gifts that we receive disappoint us. Perhaps the unwrapping of gifts at Christmas tells us that nothing on earth ultimately satisfies unless we welcome God's gift—Jesus—into our lives as our Lord and Saviour.
Yet another thought is how our hearts are lifted up with thoughts of heaven at Christmas. The visit of angels and their singing that first Christmas night reminds us that there is a beyond.
Therefore Christmas is an invitation to take some time off from our busyness and think about things that really matter.
Christmas reminds us that our time on earth is brief. But it is given to us that we may reach out to and get hold of life that lasts. Yes, Christmas is a reminder that Jesus came to give us life eternal through his shed blood on the cross. It was for this ultimate sacrifice for you and for me that he came.
Finally, there is something about Christmas that touches our hearts with joy. It can be partly due to the coming together of family and friends at Christmas. Or at a deeper level it can be the discovery of personal worth.
Perhaps we are a generation that is experiencing instant communication through social media. Yet never have men and women felt more lonely, insecure and depressed. It is in this context that the Christmas message of good news of great joy to the whole world rings true, authentic and personal. In the simplest of words, Christmas means God cares for you. Its joy never ends!