Open doors are everywhere. But if you don't see them; it is simply because you are looking at the past and looking at the already closed doors! You can see open doors if you trust God and are ready to wipe your tears away and look.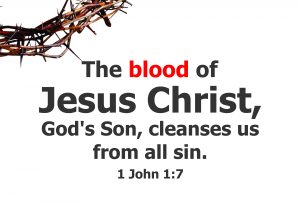 What can you see then? Do you see problems instead of possibilities; do you see despair instead of hope; do you see darkness instead of light? It all depends on how you look.
Open doors will help you see a glimpse of the future. Maybe you are restricted in your circumstances and in your resources. But that does not prevent you from looking ahead in hope and believing in your God-given dreams. So look through the open door ahead. And you will see a glimpse of your future.
Open doors will help you see what task God is entrusting you with for today. When you are afraid to step forward because of your inhibitions, discouragement, and a consciousness of your own insignificance, you will hear his voice saying. "Have I not commanded you. Be strong now, and act."
Finally open doors will help you see people who are cast down and who need a word of strength, comfort, and cheer. When you see them you will know the meaning of the days you struggled. All of it was to make you a useful instrument to touch the lives of many with God's blessing and peace.
So look through the open door ahead. And step out to meet the need that you see ahead. Open doors will not always remain so. So walk through it right now. The opportunity is yours!
—
"After this I looked, and there before me was a door standing open in heaven." — Revelation 4:1 Bible NIV.