Respected elders and my dear friends,
Mother Theresa once said: "We think sometimes that poverty is only being hungry, naked and homeless. The poverty of being unwanted, unloved and uncared for is the greatest poverty. We must start in our own homes to remedy this kind of poverty."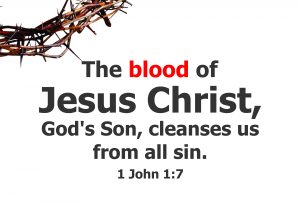 Sometimes our home is the first place where charity and helping others should begin. Let us learn to treat our loved ones with courtesy and respect. Let us gift them a smile and a kind word.
Once our family thus becomes a place of love, peace and joy we can turn our attention to helping others. Helping others is a reflection of our love for God.
"Whoever claims to love God yet hates a brother or sister is a liar. For whoever does not love their brother and sister, whom they have seen, cannot love God, whom they have not seen," so wrote Apostle John. So without helping people whom we see we cannot claim to love God whom we do not see.
Now let us look at three different ways in which we can help people.
The first help you can do is to listen to people. In today's busy world parents do not have time for their children and husbands do not have time to listen to their wives and so on. People are looking for someone to listen to them. Not only children but people who are in old age especially. If you can spend some time with them their sunset years will be filled with joy.
The second help you can do to people is to spend money for their needs. Their are many people who suffer from diseases like cancer. They require lots of money for their treatment. Then there are poor people who need money for their children's food and education. Some people need a house to live in. The needs are several. If you can help them with such physical needs it will be a blessing.
The third kind of help you can do to people is to help them find a living. It is said, "Give a man a fish you feed him for a day; teach a man to fish you feed him for lifetime." A job gives a man not only money but also self esteem and dignity and respect in society. He can take care of his family as well as help others. By teaching a man to make a living you are helping him to dream and achieve.
Let me now conclude by once again saying about the importance of helping others. Jesus Christ once told a parable in which he warned people "Truly I say to you, 'Whatever you did not do for one the least of these, you did not do for me.' " The three kinds of help you can do to people is 1. Listen to them 2. Gift them with money for their medical, educational and social needs. and 3. Teach people to earn a living.
I hope you will be inspired to touch a few lives with your love and care in the days to come.