Good evening one and all.
It was Helen Keller who said, "The best and most beautiful things in the world cannot be seen or even touched—they must be felt with the heart." So also we are gathered here this evening to feel with our hearts some of the cherished moments of College of Nursing.
Honourable Director, who is presiding over this meeting, Respected Chief Guests of the Day, Respected Principal, other dignitaries on the dais, dear colleagues and students:
As the Vice Principal of the College of Nursing, I find my task of welcoming you all to the College Day a very pleasant one. This is an occasion to celebrate as well as look back at the miles we have travelled. It is also a time to look forward with hope, enthusiasm and planning. It is yet another opportunity to renew our commitment to the life of service, care and compassion that we have pledged to live.
Now let me proceed with the duty entrusted to me.
First of all let me welcome a very special person who is the Director of this group of educational intitutions. He is a good orator and is known for his efforts to ensure quality control in all the projects undertaken at our college.
It was his vision and dynamic leadership that launched projects like the the Multi Speciality Institute and the New Cancer Care Division. I welcome him to this College Day Functions.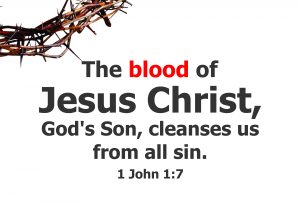 The Chief Guest of the Day who has kindly consented to deliver the inaugural address and light the lamp is none other than the Principal of our sister concern, [Name]. A dynamic person with great leadership qualities, she inspires students with her godly counsel. She is an inspiring personality with a wonderful smile that showcases her inner strength and sense of mission in life.
She motivates students to believe that nothing is beyond the grasp of people who dream BIG, who dare to reach out to the world in faith and love, who believe in the goodness of others. We are glad to have such a wonderful person here with us this evening and with all our hearts I welcome you to this College Day Celebrations.
The keynote address today will be delivered by our most honoured guest, [Name] who is the chairperson of the State Women's Commission. On a number of occasions, we have seen and heard through the media about her effective intervention in cases of atrocities against women. It is a position of great responsibility.
She has a vital role to play in the empowerment of women and uplifting the marginalized women in our society. She is also their voice in the fight against injustice, corruption, exploitation and abuse. We are indeed privileged to have you in our midst this day to deliver the keynote address. I wholeheartedly welcome you to our College Day Celebrations.
On stage we have some of the most distinguished personalities from Our College fraternity–able administrators, gifted teachers, great orators and born leaders. With our hearts wide open I welcome all of you to our College Day Celebrations.
Let me also welcome all other distinguished guests here with us this evening, my colleagues, members of the teaching and non-teaching staff, parents, and beloved students whose dynamism you will witness in the cultural programmes tonight.
With gratitude to God Almighty for making this College Day Celebrations possible, I welcome all of you once again to our College Day Celebrations. Thank You.