Respected judges,
A warm good morning to you all. Greetings to you in the name of our Lord and Saviour Jesus Christ.
The topic obedience is of great relevance in today's world where artificial intelligence enables robots to obey commands. They are programmed to obey. In contrast, God gave human beings the ability to choose. We have been given free will. We can choose to obey.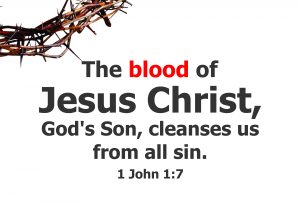 Listen to God's Word
But unfortunately, in the Garden of Eden Adam and Eve chose to disobey God. How did that tragic fall happen? It was simply because they chose to listen to the serpent which made them doubt God's word. The question the serpent asked Eve was, "Did God really say?" She doubted God's word and therefore disobeyed.
So my first point is that obedience can happen only when we listen to God's word. That is why Jesus at the end of the Sermon on the Mount told us that the man who listens to his words and does them is like a man who built his house on the rock.
Secondly, obedience is love in action.
For Jesus said, "If you love me, you will obey my commandments." Now a lot of people believe that Christianity is a set of rules dominated by the Ten commandments. But Jesus summarized those commandments into two: Love God and love your neighbour. And this love, if it is true, is always accompanied by obedience.
Jesus himself showed the extent of his love for all of us through his obedience. In Philippians Chapter 2 we read that Jesus humbled himself and became obedient to death—even death on a cross. The practical lesson for us is that there are many things that are not pleasant to do. But we do them because we love God and show that love through obedience.
Thirdly, we need to learn from examples in the Bible.
For example, we have a tremendous example of obedience in the life of Abraham. God gave him the promised child, Isaac. But after a few years God asked Abraham to sacrifice Isaac on Mount Moriah. Abraham obeyed and went. He asked no questions. We all know how God blessed Abraham for that act of unquestioning obedience.
In contrast we have the example of Prophet Jonah. He was commanded by God to preach to the people of Nineveh. Instead, he ran away in the opposite direction and boarded a ship bound for Tarshish. He had to spend three days and three nights inside the belly of a huge fish before he came back to the path of obedience.
My final thought is that Paul writing to the Ephesians says, "Children, obey your parents in the Lord, for this is right." In a generation where obedience is not regarded as popular, this command is a clear direction to children. I am sure that children who obey their parents will receive God's blessings in their lives. Let me conclude with the chorus of a meaningful song:
Trust and obey, for there's no other way
To be happy in Jesus, but to trust and obey.
Amen.
Speech on Obedience | Stefan B. Peter | Elocution Competition