My dear friend, "Are you thirsting for true love?" If so, your thirst ends here. For it is God who is saying, "I have loved you with an everlasting love."1
First of all, it is God's promise of love. What he promises, he keeps. He remains true and faithful to what he has said. That means he will never break his word to you.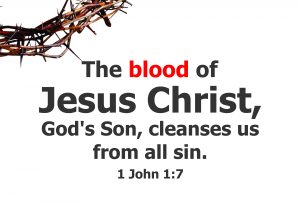 Secondly, it is God's love that is immeasurable. You cannot go beyond the extreme heights or depths or length or breadth of God's love.
Thirdly, it is God's love that death cannot break. Everlasting love goes beyond time to timelessness and stretches beyond death to eternity.
Finally, it is God's love for you for which proof and evidence has now been already given. For God so loved you and me and the people of the whole world that he sacrificially gave and gifted his Son Jesus to bleed and die on the cross.
Yes, my friend, God has indeed loved you with an everlasting love. Do not trust your emotions which might feel this love at times and on other occasions feel great dryness in your heart and soul. God loving you with an everlasting love is real fact and truth. Will you love him in return?
—
1"The LORD appeared to us in the past saying, 'I have loved you with an everlasting love; I have drawn you with loving-kindness." — Jeremiah 31:3 Bible NIV 1984