A travel down memory lane!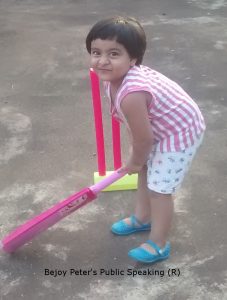 Playing cricket was my hobby during my school days. It has entertained me, brought me great joy, and also educated me on many life skills as well.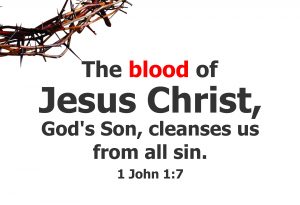 If you ask me what inspired me to play cricket, it was certainly the momentous victory of the Indian cricket team at Lord's in 1983. Under the leadership of Captain Kapil Dev India won the Prudential World Cup defeating the two times world champion West Indies. It was a little boy David versus Giant Goliath kind of battle and when the unthinkable happened, children of our age started having a romance with cricket.
Unlike today, when technology has put each ball bowled and each shot played under analysis we grew up playing cricket with a sense of joyful abandon. Honestly we did not have good bats or balls but we managed with whatever was available. The school grounds were our playground. But occasionally the game moved to open fields and even small streets. Sometimes our playing in the streets troubled our neighbours as balls would hit their gates or windows. But back then people seemed to tolerate young boys creating havoc.
Now let me tell what cricket has taught me: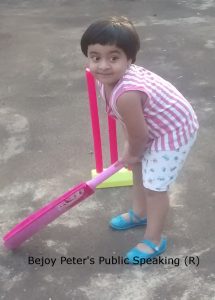 The most important thing it has taught me is sportsman spirit. There are good days and bad days in cricket. One cannot be at his best on all days, be it batting, bowling, or fielding. I learned to take criticism as any mistake—a dropped catch, a missed stumping chance, a misfield, or even missing out to hit a loose delivery drew instant howls and screams from everyone around. I also earned to treat the opposition with respect, and not to underestimate a weak team.
Yet another lesson learned was how to plan an innings. Pitch conditions, the merit of the bowlers, demands on keeping scoring at a steady pace, pressure from team mates and even the spectators all determined how you kept your innings going. Playing cricket also helped me learn to persevere, which has been that one quality that has kept me going through tough times in life.
I cannot but mention some of the leadership lessons cricket has taught me as I got opportunities to captain my team. One of the most cherished memories I have is about a time when I picked a team of underdogs. These were players who never got a chance at bowling or batting. But these guys were often taken into a team to just to fill the 11 member slot.
One day I volunteered to put them all into a team under my captaincy. We lost dismally as the best players were all in the other team. But still I have the satisfaction that I could give those guys who never got a chance to bowl and bat.
Captaincy is an art. The most important quality you need as a leader is calmness under pressure. This I had in plenty then. One should have deep reservoirs of optimism even when everything around you is falling apart. Sudden loss of wickets or the opposition team tearing your bowling attack apart should not pull you down.
Again, the art of captaincy demands that your thinking should be fast forward. Changing bowlers, changing field positions, declaring an innings giving your opponent a fair chance, learning to take unjust umpiring decisions in one's stride, sending someone up the order to bat are all decisions that have to be made very quickly. Decisive action and ability to communicate commands effectively are leadership qualities a cricket captain has to exercise and I got well-trained in it.
But beyond all this cricket as a hobby gave me great joy. More than the physical exercise it provided, it was the gelling between friends that provided the greatest satisfaction. Even today memories of matches played bring a smile on my face. And it also reminds me the fact that I learned to play each ball according its merit. In other words, cricket taught me that not always things in life will go as planned; but still having a game plan will help you improvise and capitalize on whatever is thrown at you.
And if you want me to pick out one thing—yes, that one thing that I fine-tuned, polished, and brought to a class act through playing cricket, it is the art of finishing strong and finishing well. A strong focus on winning the game, ability to concentrate and not allow distractions to ruin it, the will to play according to plan and not play to the crowd are all important when it comes to the art of finishing. For nothing has given me a greater sense of satisfaction than hitting the winning run or taking the final wicket.
Let me conclude by saying that cricket is a beautiful game. It not only entertains but educates as well. Winning a game of cricket remains a great art. And not all teams win all the time. Perhaps more important is how you played the game.
—-
Jesus Christ of Nazareth
—-
Form is temporary, class is permanent.