Every four years millions in the world stay awake. They stay awake to watch the drama of World Cup Football.
The whistle blows and from the centre the ball is kicked. The kick off begins a series of passes, dribbles, free kicks, throw-ins, tackles gentle and wild, headers, and finally Goal! In 90 minutes divided into two equal halves you see a miniature of life. It is action-packed, with fortune swinging both ways, a procession of mistakes with yellow and red cards shown, agony and ecstasy, hard work, perspiration, and wild joy when scoring goals.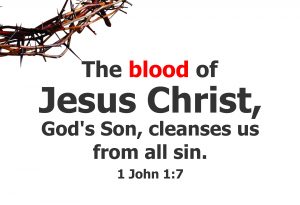 In these 90 minutes of play legends are born of the like of Pele, Maradona, Lionel Messi, Cristiano Ronaldo, Zidane, Lev Yashin, Sir Bobby Charlton, Beckham, Lothar Mathaus, Garrincha, Platini, Ronaldo, Franz Beckenbauer, Johann Cryff, Roger Milla, Paolo Rossi, Iniesta, Gerd Muller, etc. The list is practically endless.
They were great strikers, dribblers of the ball, free kick specialists, goal keepers, creative mid fielders controlling the game, exponents of total football, leaders with charisma and influence and the ability to entertain at the highest level of the game.
Now what makes football special? First and foremost, in a span of 90 minutes it entertains. We find the best of men in action. We find game plans and strategies being executed. We find coaches some nervous, some cool, some sitting still, some pacing on the sidelines giving instructions and shouting at his players to follow their well thought out plans.
Secondly, football is not just about individual brilliance. Of course, talent is needed. But more importantly, you play best when you play in the position you are good at. If you are the centre forward, no good playing in defence. What counts is teamwork. The best goal scorer cannot do it on his own unless some in his team creates a winning pass. As far as team work is concerned, football is one hundred per cent a team game.
Thirdly, football has a religious kind of fan following which seems to be universal unlike any other sports and games. Football fans will go to any length to watch their favourite player, club, or national team play. The No. 10 Jersey is often reserved for the best player in the team. There are endless debates about who the greatest player is. And a very critical role is played by the coach too.
Fourth, there are emotions on the football field like no other. One penalty missed, one mistake by a great goalie; all spell disaster and players and fans cry alike. There has been a host of great players who never made it big on the world cup stage. They promised big, but delivered not; they were talented plentifully, but failed to capitalize on it.
Some were heroes in one day's game and became traitors in the next; missed penalty kicks and chances being the villains. On the other hand occasionally you saw some teams come back from being a couple of goals down to win the game. There were hat tricks that were sensations. saves that mesmerized, penalty shoot outs and sudden deaths that sent your hearts racing.
Finally, let me end with these famous lines of the late American sportswriter Henry Grantland Rice in his poem Alumnus Football:
"For when the One Great Scorer comes
To mark against your name,
He writes – not that you won or lost –
But how you played the Game."
Yes friends, world cup football is a time when legends are born. They are remembered not just for the goals scored but for the way they played the game. Their talent, class, elegance, charisma, strength, speed, accuracy, team playing abilities, performance, sportsmanship, and goal-scoring moments will remain in our minds for a long time to come. No wonder why football is the world's favourite game.
—————


Can you believe this? His centre forward Peter missed three penalty kicks in a row! His goalie Judas had walked off the field earlier after hitting a self goal; allowing the opponents to score at will. Soon his entire team just sneaked away from the playing area. But he stood his ground, carried the burden on his shoulders and took the cross to his goal!
7 Life Lessons from the Game of Football
#1. Never leave your defence open when you are on an all out attack. Often goals are scored through quick counter attack.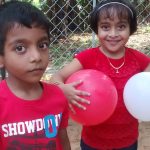 #2. A one or two goal lead at the beginning should be considered advance equalisers. No place should be given to complacency, or you are finished.
#3. To get things done you have to forget personal gains but unselfishly assist others in creating goals. Success comes when you are not bothered about who gets the credit.
#4. Some days no matter how well you play things will not work out as you planned. Sometimes the game will end in a goalless draw or even defeat for you. No team however successful it is stays unbeaten for ever.
#5. Again, it is just a ball. But it has created a world of entertainment, business, branding and famous personalities. If anything as simple as a ball can captivate and mesmerise the world, look out for what you have in hand and capitalise on it; rather than moaning about what you do not have.
#6. Until the final whistle blows no game is finished. We have seen last minute comebacks and reversal of fortunes. No team quits playing just because it has conceded a lead to the other team. Fight until the last and if you go down, go down fighting.
#7. A hard truth to bite–No one is indispensable! If a great player is injured there is an initial shock, some tears, and prayers and well wishes for his speedy recovery. But then the world goes behind the substitute who makes it big at the opportunity he got. He is the star overnight. That is how the world is. Be prepared for your opportunity.
—
Speeches on:
Newspapers, Respect, Education, English , Discipline, Meaning of Life, Purpose, Secret of Success, Women Empowerment, Books and Reading, Smile, Retirement, Science and Development, Artificial Intelligence, Healthy Habits, Traffic Rules, Mobile Phones, Films, Computer Games, Character, How To Be Safe on Social Media Wedding Toast, Falling in Love Social Media Eroding Marriages
Tips for Compering
Short Speeches of Welcome, Introduction, Felicitation and Vote of Thanks